Graphic Designer - Dundee
Graphic Designer
Every logo, every brochure layout and every "click here" button is the work of a graphic designer. It's probably true to say that if a graphic designer has done a good job, the viewer hardly recognises that they are looking at their work – but if the design is bad, they are the first person to blame. That's why a qualified graphic designer is so crucial to any organisation that is aiming to communicate and turn browsers into customers.
Graphic design is often compared to art, but in reality it's an exercise in problem solving. There's a goal and an available space, and it's the graphic designer's job to utilise imagery, colour and words that make the user perform an action. In this respect it's psychological, and the knowledge of how people react to all sorts of visual cues is what makes the graphic designer an expert in their trade.
So next time you effortlessly browse through a website or admire a poster, just remember that it's all because a graphic designer has skillfully put it together to make your journey easier
The skills required
Graphic design recruitment focuses on two elements: the education and the portfolio. Many businesses want to work with fully trained graphic designers who have a degree in the subject, or something similar such as illustration or art and design. That assures them that you understand the human element of the discipline as well as the technical requirements
You'll need a strong portfolio of your work. That should include as much recent work as possible, and it should preferably also include details of the brief you were given and the turnaround times you delivered, as an end product often doesn't tell the whole story.
Typical roles we recruit for
ROLES
Graphic Designer Jobs in Dundee
Dundee is an industrious city that has changed its roles many times over the centuries. Its North Sea-facing front made it ideal for whaling, and the industries that surround it, such as boatbuilding, whale oil processing and jute manufacture (it was discovered that jute could be lubricated with whale oil). Those industries are gone now, but after World War II the city was to have something of a boom. The company NCR set up in Dundee, initially making shop cash registers, and later moving on to making banks' cash machines. The company was also a pioneer of the now-ubiquitous magnetic strips, and also made computers.
The electronics company Morphy Richards was formed and based in Dundee after a merger, and Michelin tyre factory was also established. All this time, industry worked along shipbuilding, but by the 1980s this industry was in terminal decline. Along came Timex, who manufactured Sir Clive Sinclair's ZX Spectrum in the city; this home computer was a huge success, owing to its colour graphics and reasonable price. However the Timex factory closed in the early 1990s.
The city was also a publishing magnet, and many a child grew up reading DC Thompson's famous output: Beano, Dandy and the gung-ho Commando comic books. And when they grew up, they played Lemmings and Grand Theft Auto, developed by Dundee's Rockstar Games. There is also a strong biomedical and biotech industry in the city.
Dundee is such a thriving place that no short article can do it justice. And of course, all this moving of materials and products, and the servicing of its 150,000 population means that Graphic Designer positions are regularly required.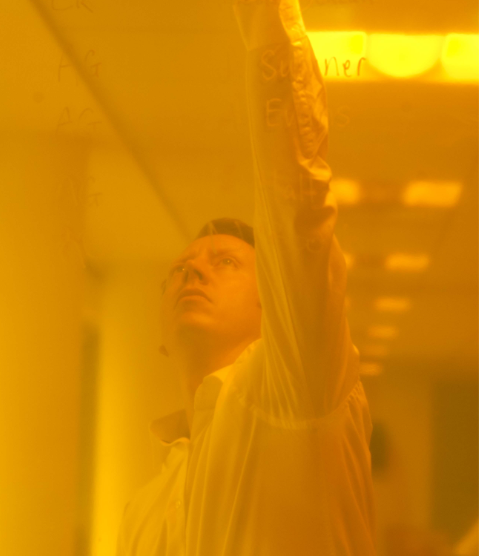 Whether you are a client or a candidate, getting to know you helps us to understand and anticipate your needs. Why not get in touch and see just what we can do for you today?