Outsourcing recruitment to get the right talent.
Know that your business will soon face gaps in its skills or operations, but aren't sure exactly when you'll need the talent to fill them? Nothing can make hiring feel more complicated. But with CASTTalent, it's simple. You get the right talent, precisely when you need it.
 
CASTTalent makes it easy to hire the right talent, at the right time.
SOLUTIONS
An overview of CASTTalent
With Cast Talent, you'll find the best professional to fill any emerging skill or operational gaps without issue.

Whether you're anticipating niche-level roles, an entire site or project, or multiple role levels, we can support your organisation.

Secure the skills you require with the help of Cast UK, the talent acquisition specialists.
Need peace of mind over your talent needs?
signs you need CASTTalent right now:
Your team isn't currently able to concentrate on their core roles.
Your business growth is being hindered by poor talent acquisition.
You don't want to deal with the complexity around the recruitment process.
You're concerned about hiring-related risks and compliance issues.
You're overwhelmed by multiple recruiters competing for your time and attention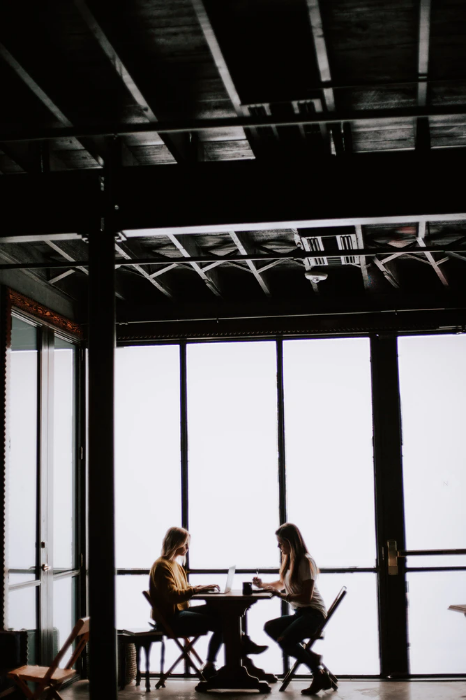 CASTTalent: Our rpo recruitment solution to the skills gap
With CASTTalent, you can fill any skill or operational gaps when you need to, as well as have greater security when it comes to your hiring
How? By setting a total salary value 'pot' that takes into account all the potential roles you wish to recruit for, you secure a bundle of hires over an agreed time frame. Our fee is simply a percentage of that pot, which decreases as the salary value increases, with payments spread over a number of months if required.

The result is complete peace of mind that you've got your future talent demands covered, and can access a specialist recruitment consultant as soon as you're ready to hire.

Through our RPO recruitment solution, you can choose:
The total salary pot (and therefore the fee percentage you pay)
The time in which to recruit all roles
To spread your payments - or pay in a lump sum
An 8 week free replacement period
Would you like...
Peace of mind over you're hiring?
A recruiter on hand to find the best talent fast?
Control over recruitment fees and payments?
A variety of extra features, all included in the cost?
All recruitment issues taken off your hands?
That's what CASTTalent is here for.
Outsourcing recruitment is simple with us. We'll sort the A to Z of hiring for you, so you can focus on your core business and subsequent growth.
Want to talk next steps?
CASTTalent extra features
Our recruitment solution provides you with a variety of options - simply choose the ones you want.
Set questions for candidates to answer and record at any time, and play back their interview at your convenience. This feature is perfect for busy businesses.
Our consultants undertake all first stage interviews for you, providing a shortlist of the highest-calibre candidates complete with all their information in a single location. You can then interview them anytime, anywhere – with up to 10 stakeholders from your company. It's that quick and that easy. 
Assess a candidate's logical, numerical and verbal ability, and identify 23 personality traits. Together with 1,500 skill-based tests across all languages and levels, the assessment choice is endless. You can even benchmark-test internal employees.
Promote your business and vacancy with branded social media posts and animated video content across a number of channels. We'll also create a targeted email campaign to reach your specific talent pool.
Ensure your internal candidates' experience – from interview to shortlist – is as impartial and unbiased as it is for external candidates. We'll take them through the exact same process, so that everyone is on a level playing field.
EXTRA
Need peace of mind over your talent needs?
With CASTTalent, you'll find the best professionals to fill any emerging skill or operational gaps without issue.
Whether you're anticipating niche-level roles, an entire site or project, or multiple role levels, we can support your organisation.
Secure the skills you require with the help of Cast UK, the talent acquisition specialists.
Talk to our experts
What is recruitment process outsourcing?
Recruitment Process Outsourcing (RPO) is when an organisation outsources all or part of their recruitment activity to an external agency, allowing the company to focus on core business activities.

As an RPO provider, Cast UK offers a wide range of services as part of their RPO solutions including job profiling, candidate sourcing, first stage interviewing, onboarding and even employer branding. We act as an extension of our client's HR and internal recruitment department, combining the client's knowledge of their own company and the RPO providers recruitment expertise to optimise the recruitment process.

Companies that decide to outsource recruitment see key benefits including access to top specialist talent when they need it, reduced cost to hire and time to hire, better candidate experience and access to industry experts. CASTTalent offers all of these benefits plus the use of our advanced video interviewing software and unrivalled database & networks of talent.

Outsourcing recruitment to a trusted RPO provider gives companies more time to focus on their main business activities allowing them to be confident that their recruitment strategy and recruitment process are in safe hands.
See what our clients have to say…
I have found that the level of service and professionalism is exceptional. For me, one of the most important aspects of any relationship is ongoing communication and ensuring that I am kept up to speed with a process and how this is progressing and this is certainly an element of the service provided that I feel is a strength of Cast.
Karen Owen
HR Business Partner at JD Sports

Cast UK recently completed a large recruitment assignment on our behalf, recruiting all required employees at every level from Operations Manager through to drivers for a newly constructed site in Harlow. They fulfilled all of the project's requirements within a very tight timescale to a very high standard.
Their knowledge of our business & culture alongside their sector specialist expertise make it a pleasure to work with Cast UK
Stuart Fairbairn
Head of HR, Bunzl Catering Services
Cast UK take real time to get to know us as a business and really get under the skin of what the role is, what we're looking for, the culture fit of the business and make sure that they are really trying to find us the absolute best people. We can always rely on Cast  to give us some advice in terms of who's on the market at the moment and what they are looking for from us as an employer
We've got a really great relationship with Cast UK and one that we hope will flourish over the years.
Clare Archibald
HR Manager at Ella's Kitchen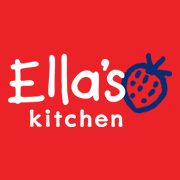 Abbey recognises that the increased demand for excellent logistics candidates in the UK means we need to work hard to attract the best talent in the industry to maintain a top level of service for our Blue Chip clientele. We are confident that Cast UK can provide us with candidates that have the right knowledge and experience to allow us to continue our expansion going forward.
Steve Granite
Managing Director at Abbey Logistics Group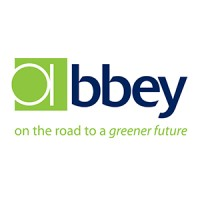 Cast UK spent considerable time making sure they understood our business and the role thoroughly, touring our warehouse and investigating exactly what was required. They worked in partnership with us to ensure that our business and culture were matched incredibly well with the best candidates, we were very impressed.
Cast UK's depth of knowledge regarding our sector and the role's requirements were second to none.
Chris Illingworth
Finance & Operations Director at Widdop, Bingham & Co ltd.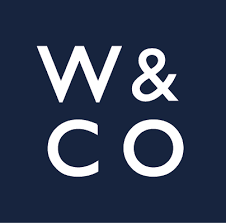 We have been working with Cast UK for 6 months, using Cast Talent. I have been telling everyone I meet/work with how pleased we are with the services that Cast UK provide. I would like to compliment Cast UK on both the service packages on offer and specifically the on the quality of the team they employ.
I am one very satisfied customer.
Fiona Strong
Managing Director