Recruitment for HR?

You need to talk to the Cast UK team.

In recent years, HR has risen to the top of the priorities list. People are the most important asset, and those businesses that have ignored this fact have only experienced negative repercussions. If recruitment for HR is carried out effectively, then productivity and efficiency can soar – leading to a thriving bottom line.
 
It's currently one of the best performing sectors, and so the call for exceptional HR professionals is ever rising. At Cast UK, we have a substantial network of clients and candidates that we've been building up since our inception in 2005. That's why we can support you, whatever your recruitment goals.
Our team are best placed to help you, swiftly and efficiently. As well as a tailored approach, we'll develop a clearly defined project plan, plus timescales for each and every assignment – ensuring success in the process.
In the modern world, HR jobs are wide ranging, from Assistant Business Partner to Head of Talent Acquisition. So if you're looking to move on to pastures new, you'll find inspiration here. Through our network, plus our years of experience and know-how, you can land the role of your dreams.
It's your search, and we'll put you at the heart of it. Our team will understand your requirements, skills and experience, and give you the guarantee that we'll only put you forward for positions that fit. Plus, we'll be there to support you at every stage, offering bespoke advice and interview coaching.
This approach has worked for thousands of HR candidates, and it can work for you too. Unleash your next opportunity and let us support your career ambitions.
Register with us
HR within logistics, manufacturing and engineering is a niche specialism. Fortunately, it's one we're uniquely qualified to recruit for. This is all thanks to our long-standing supply chain experience. As a result, we've represented global brands, successfully guiding and supporting their recruitment strategies.
Considering that HR is now so prominent in businesses, you can involve us in your hiring process. We secure talent for a variety of HR jobs get in touch with us for more information about how we can help you.
At Cast UK, we'll make our services work for your business – ensuring successful outcomes by bringing you the very best talent.
Let's talk
Quality & Regulatory Officer - Fixed Term Contract
Role Title Quality & Regulatory OfficerFixed Term Contact Bedford £35,000 Benefits Role Profile Support the QA and Business Development teams with the essential regulatory and licensing information for Customer requirements To provide customer support w…
LATEST
Typical roles we recruit for
ROLES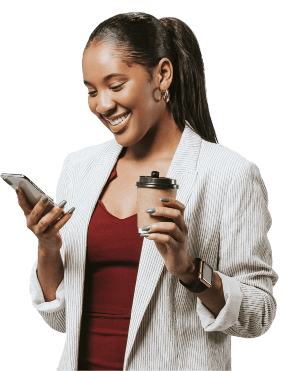 Looking to advance your career?
If you're looking to make your next career move in these specialisms, drop us a line and we can start matching your experience with some fantastic roles.
Register with us
Thinking of placing a position?
If you are an employer and want to know more about our specialist recruitment services, please get in touch today.
Discuss your options