Why us?
We are experts in our specialisms – procurement and purchasing, buying and merchandising, supply chain and operations, logistics and transport, HR and sales – so we know your market and talent pools inside out.
Our Solutions are used by a broad client base from SMEs to the majority of FTSE 500 companies in the UK. Each year, Cast UK manages assignments that have a combined salary value in excess of £100 million.
Start your recruitment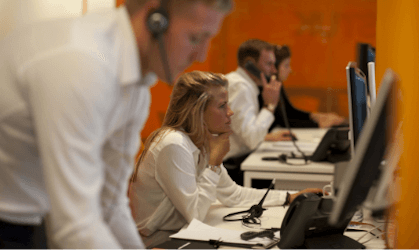 Our promise
Good (service) is not enough. Just ok is not ok, we go the extra mile.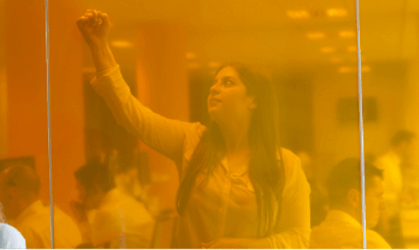 Our purpose
Delivering the right talent, not just any talent. We aim to set new standards in service and recruitment solutions resulting in rewarding and lasting relationships.
WHY
Our clients trust us with their talent










Think finding the right talent is complicated? That's why we've made our recruitment Solutions simple.
SOLUTIONS
Our approach
We focus on finding the right talent at the right time, so you don't have to. You know that attracting and retaining top talent is an integral part of achieving your strategic goals and ensuring the long-term success of your organisation. It's that end result you're focused on – building great teams & ensuring you have the right skill sets – and not the process to get there. This is where Cast UK can help.
Share your business objectives and hiring plans with us and we'll do the rest. From understanding your talent pool and identifying the best prospective candidates, to communicating your vision and securing new hires at the right salary level, we're experts at making sure you recruit the right talent.
Start your recruitment
RIGHT TALENT
Our promise
Good (service) is not enough. Just ok is not ok. We go the extra mile, exceeding your expectations at every step of the relationship.
We treat every candidate as an individual.
We aim to develop a clear understanding of your present role, career to date and aspirations for the future when considering roles for you.
We never pressure a candidate to consider a role that is not suitable for them.
Our purpose
We aim to set new standards in service and recruitment solutions resulting in rewarding and lasting relationships.
We take time to fully understand the requirements of the role, and the company culture, so that we only put you forward for the most suitable roles.
We strive to support you through your job search journey, offering advice or interview coaching.
We take data protection seriously and will never send your details to a client without your approval.
We never pay lip service
We believe in the importance of authenticity and integrity.
We take the time to fully understand the role and company culture.
We only recommend clients and roles that match your personal preferences.
We are transparent and provide honest feedback wherever possible.
We will be open in negotiations when acting as the middle-man between candidate and client.
We never stand still
We strive for innovation in our services to establish and maintain long-lasting rewarding relationships.
We recruit for the best companies to work for, along with the cream of available roles.
Our innovative, market leading website offers a secure interactive portal allowing you to update your database profile at any time, ensuring your correct details are available for matching to relevant roles.
We are constantly reviewing our processes to ensure we provide a better and faster service.
Specialist Recruitment Agency Helping You Hire Talent
I have found that the level of service and professionalism is exceptional. For me, one of the most important aspects of any relationship is ongoing communication and ensuring that I am kept up to speed with a process and how this is progressing and this is certainly an element of the service provided that I feel is a strength of Cast.
Karen Owen
HR Business Partner at JD Sports

Cast UK recently completed a large recruitment assignment on our behalf, recruiting all required employees at every level from Operations Manager through to drivers for a newly constructed site in Harlow. They fulfilled all of the project's requirements within a very tight timescale to a very high standard.
Their knowledge of our business & culture alongside their sector specialist expertise make it a pleasure to work with Cast UK
Stuart Fairbairn
Head of HR, Bunzl Catering Services
Cast UK take real time to get to know us as a business and really get under the skin of what the role is, what we're looking for, the culture fit of the business and make sure that they are really trying to find us the absolute best people. We can always rely on Cast  to give us some advice in terms of who's on the market at the moment and what they are looking for from us as an employer
We've got a really great relationship with Cast UK and one that we hope will flourish over the years.
Clare Archibald
HR Manager at Ella's Kitchen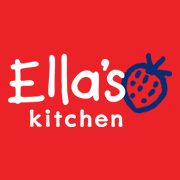 Abbey recognises that the increased demand for excellent logistics candidates in the UK means we need to work hard to attract the best talent in the industry to maintain a top level of service for our Blue Chip clientele. We are confident that Cast UK can provide us with candidates that have the right knowledge and experience to allow us to continue our expansion going forward.
Steve Granite
Managing Director at Abbey Logistics Group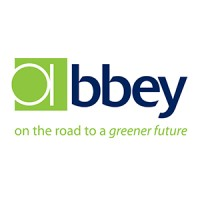 Cast UK spent considerable time making sure they understood our business and the role thoroughly, touring our warehouse and investigating exactly what was required. They worked in partnership with us to ensure that our business and culture were matched incredibly well with the best candidates, we were very impressed.
Cast UK's depth of knowledge regarding our sector and the role's requirements were second to none.
Chris Illingworth
Finance & Operations Director at Widdop, Bingham & Co ltd.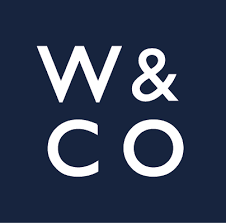 We have been working with Cast UK for 6 months, using Cast Talent. I have been telling everyone I meet/work with how pleased we are with the services that Cast UK provide. I would like to compliment Cast UK on both the service packages on offer and specifically the on the quality of the team they employ.
I am one very satisfied customer.
Fiona Strong
Managing Director