Looking for logistics recruitment agencies?
Look no further.
The UK is in the top four of the World Bank's key performers in logistics, and already employs over 2.2 million people in the sector. This equates to 1 in 12 people working in the industry, and makes Britain a notable contributor to the global economy.
Logistics recruitment has proven to be pivotal in our modern, and ever-changing, world. Whether it's a curveball like a pandemic, the dynamic demands of a significant change such as Brexit, technological disruption, or meeting Peak pressure, logistics is up there – front and centre.
With considerable investment proposed for transport infrastructure, these specialists will continue to be in high demand in the market. So, if you're a candidate seeking a fresh role, or a client looking to evolve, Cast UK are here to help. We believe in the importance of authenticity and integrity, and we'll always go the extra mile to support you.
Advance your logistics career with the support of Cast UK, moving up the ladder or taking a sideways step into a new role. Our boundless network and extensive experience will help you realise your aspirations. And, there's a variety of positions to progress to, from operations director to fleet manager jobs.
You can have faith that we'll get to know you, and build a relationship that lets you enhance your career. We'll advise you on various aspects of your journey, such as CV writing, professional networking, social media and general career development.
Our team have matched thousands of candidates to their dream jobs in logistics, helping them to make headway in the industry and achieve their career goals.
Register with us
We have a fantastic track record in securing logistics talent, representing global brands and advising on recruitment strategies. With an innate understanding of the dynamic challenges facing the sector, we have the capabilities to find professional and managerial-level candidates for your business. We ensure that these candidates have the relevant skills to fulfil the developing demands of the market, from strategic management to customer service.
Although logistics isn't always top of the list when it comes to attracting young talent, it's a career that offers a wealth of opportunity, with prospects for global travel. That's why securing high-calibre individuals is key. Get in touch with us today and let us find the logistics talent to take your business to the next level.
Trust that we'll take the time to learn about your company, culture, and what the vacancy requires, so we can find someone who not only fits the role, but adds to it.
Let's talk
Typical roles we recruit for
ROLES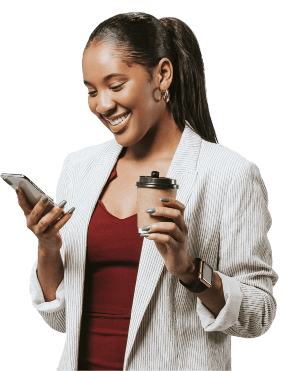 Looking to advance your career?
If you're looking to make your next career move in these specialisms, drop us a line and we can start matching your experience with some fantastic roles.
Register with us
Thinking of placing a position?
If you are an employer and want to know more about our specialist recruitment services, please get in touch today.
Discuss your options