Transport Compliance Manager
Transport Compliance Manager
Running a fleet of logistics vehicles is about as vital a task as is possible for a logistics operation, and there will be a dedicated team devoted to maintenance, acquisition, leasing, operation and disposal to maintain efficiency and profitability. However, the law is also an important factor in the operation of a logistics fleet, and that's where the transport compliance manager comes in.
The overarching remit of transport compliance manager jobs is to ensure the rules of the road in the relevant jurisdictions are observed as regards vehicles, their drivers and their maintenance crews. The manager might have some hands-on responsibilities in smaller companies, but in larger operations they will be ensuring all the responsibilities are taken care of with regard to ensuring vehicles are road-fit, tachographs are inspected and calibrated, and that drivers are fully licenced for their roles and are not exceeding hours allowable.
A lot of this work will be delegated to the maintenance teams and the drivers themselves, with the managerial role being mainly administrative and proactive. It could require an in-depth knowledge of a diverse range of vehicles or could be focused on LGVs, HGVs or delivery vans, depending on the role.
The skills required
There is no grey area for the transport compliance manager – you will need an encyclopaedic understanding of the law surrounding logistics vehicles in the country or countries in which they operate. Governments and police take compliance very seriously and breaches can be damaging to companies' reputations as well as presenting a risk to life, so the employer will be relying on you to know your stuff.
You'll also be a person who keeps on top of changes in the law and its direction of travel across jurisdictions, and you will often need to plan changes in advance as they relate to your industry. That will involve plenty of reading and monitoring, as well as ongoing training, attending seminars and training up maintenance crews and drivers on the changes.
Operations Manager
Birmingham, West Midlands
£60000.00 - £65000.00 per annum car allowance bonus
Operations Manager, Aston, £60,000 - £65,000 per Annum. Car allowance Benefits Do you want the opportunity to work for a global business with a real family feel? What's in it for you? The busin...
Head of Country - Italy
£100000.00 - £130000.00 per annum Stock options
Role TitleHead of Country - ItalyLocation Milan or Rome, ItalyRole ProfileMy client is an exciting Tech/Logistics company with ambitious plans to grow across Italy. If you have a background within a L...
Logistics Officer - £25,000 - £30,000
£25000.00 - £30000.00 per annum
Logistics Officer - Halifax - £25,000 - £30,000WE NEED YOU Who you'll be working for:My client is one of the worlds leading manufacturers and suppliers of event supplies including staging and engineer...
Order Processing Administrator
Role TitleOrder Processing AdministratorLocationBasildon, EssexRole ProfileYou should have well-honed administrative and organisational skills and prior experience of sales order processing in e-comme...
Senior National Account Manager
£50000.00 - £55000 per annum Car Allowance, Bonus
Role TitleSenior National Account ManagerReports toHead of SalesLocationNorth LondonSalary£50,000 to £55,000 plus packageRole ProfileMy client is a food distribution business that is known for its pro...
Technical Services Depot Manager
£60000.00 - £65000.00 per annum Benefits
Technical Services Depot Manager, Cheshire, £60,000 - £65,000 Car Allowance & BenefitsAre you looking for a new opportunity working for a global company within a fast paced, high turnover company? S...
Transport Supervisor
Dukinfield, Greater Manchester
Up to £26750.00 per annum Benefits
Transport Supervisor, Dukinfield, £26,750 BenefitsAre you looking for a new opportunity working for a well-established Manufacturing business? Are you looking to join a business that could help you ...
Logistics Administrator
Rochdale, Greater Manchester
Up to £23000.00 per annum Benefits
Logistics AdministratorRochdale£23,000 Benefits Calling all Logistics Administrators with strong numerical and administration skills If you are looking to join a well established business where you ...
Supply Chain Planner
Kettering, Northamptonshire
Supply Chain Planner, Burton Latimer, Competitive Salary BenefitsAre you a Supply Chain Planner looking to start 2022 with a bang?Then we have the role for you.Bunzl Woodway is growing rapidly and g...
Deputy Director of Finance and Operations
£80000.00 - £85000.00 per annum
Deputy Director of Finance & Operations£80,000 - £85,000 Sidcup, Kent Role ProfileOur client, who is a well-established organization based in Sidcup Kent are looking to recruit an ambitious Head of F...
Typical roles we recruit for
ROLES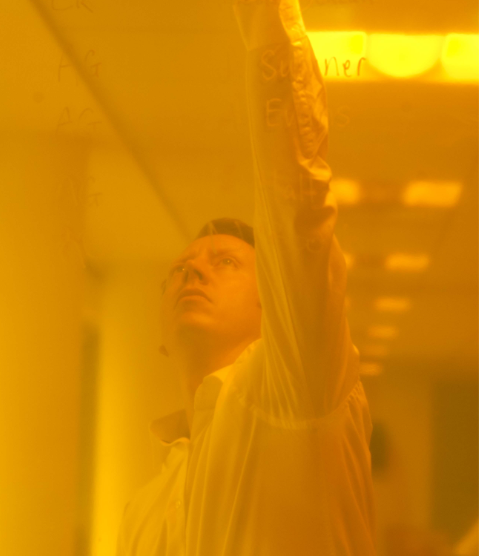 Whether you are a client or a candidate, getting to know you helps us to understand and anticipate your needs. Why not get in touch and see just what we can do for you today?