In pursuit of warehouse recruitment agencies?

You can count on Cast UK.

Warehouse and distribution is intrinsically linked to logistics and supply chain management. This means that it constantly needs to pinpoint fresh ways to remain competitive and lean, and entice new talent.
 
Added to that, the growth of 3PL providers has witnessed increased consolidation in the specialism, with consumer demands and emerging technologies – such as the Internet of Things – propelling significant transformation.
As a result, your organisation will need the right experience, proficiency and skills from its people. Fortunately, this is Cast UK's area of expertise. See, we can support clients looking for senior warehouse and distribution talent to boost competitiveness, and candidates seeking jobs for warehouse managers that will allow them to shine.
Whether it's the Head of Fulfilment, or Warehouse Manager, we can assist you in your specific job quest. This is because we have an incredibly wide network, enabling you to land a role in the best companies out there. Plus, we've got considerable experience in matching candidates to these positions.
We believe in a collaborative approach. Our team will get to know you as an individual, and learn what you want out of your career. This way, we can recommend roles that we genuinely think you'll love. For us, it's all about you. That's why we work so hard to build and maintain a positive relationship centered around your needs.
At Cast UK, we strive to continuously provide a better service, helping us to be one of the best warehouse recruitment agencies out there.
Register with us
If you're looking for the highest calibre of candidates, we can support you. We've worked closely with this specialism's leaders since 2005, overseeing their recruitment strategies and providing access to a network of experienced professionals with a strong track record.
Our in-depth knowledge of this specialism enables us to identify any skills gaps in the landscape, and solve your business' recruitment problems. When it comes to resourcing models, we prompt you to see things in a different light by considering contract, fixed-term and interim roles in addition to permanent talent – especially in sectors that experience peaks and troughs, or where there are frequent spells of change.
The Cast UK team will present you with the talent you need. So talk to our experts today to get started on your recruitment journey.
Let's talk
Quality & Regulatory Officer - Fixed Term Contract
Role Title Quality & Regulatory OfficerFixed Term Contact Bedford £35,000 Benefits Role Profile Support the QA and Business Development teams with the essential regulatory and licensing information for Customer requirements To provide customer support w…
LATEST
Typical roles we recruit for
ROLES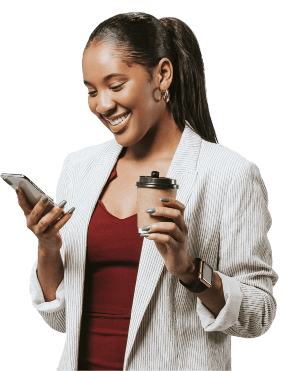 Looking to advance your career?
If you're looking to make your next career move in these specialisms, drop us a line and we can start matching your experience with some fantastic roles.
Register with us
Thinking of placing a position?
If you are an employer and want to know more about our specialist recruitment services, please get in touch today.
Discuss your options