Graphic Designer - Grimsby
Graphic Designer
Every logo, every brochure layout and every "click here" button is the work of a graphic designer. It's probably true to say that if a graphic designer has done a good job, the viewer hardly recognises that they are looking at their work – but if the design is bad, they are the first person to blame. That's why a qualified graphic designer is so crucial to any organisation that is aiming to communicate and turn browsers into customers.
Graphic design is often compared to art, but in reality it's an exercise in problem solving. There's a goal and an available space, and it's the graphic designer's job to utilise imagery, colour and words that make the user perform an action. In this respect it's psychological, and the knowledge of how people react to all sorts of visual cues is what makes the graphic designer an expert in their trade.
So next time you effortlessly browse through a website or admire a poster, just remember that it's all because a graphic designer has skillfully put it together to make your journey easier
The skills required
Graphic design recruitment focuses on two elements: the education and the portfolio. Many businesses want to work with fully trained graphic designers who have a degree in the subject, or something similar such as illustration or art and design. That assures them that you understand the human element of the discipline as well as the technical requirements
You'll need a strong portfolio of your work. That should include as much recent work as possible, and it should preferably also include details of the brief you were given and the turnaround times you delivered, as an end product often doesn't tell the whole story.
Typical roles we recruit for
ROLES
Graphic Designer Jobs in Grimsby
As town names go, Grimsby might sound a little unoptimistic, although one theory is that the name bore no relation to the demeanour of the town; it was simply named after a Dane named Grim, who probably went out of his was to prove his conviviality by doing exciting things like founding towns. There was a presence in Roman times, but it appears that the town was mainly founded by the Vikings, so maybe the legend is true.
It was during the early 1800s that the town really grew in size, though, becoming an important port on the east coast of Britain, and industrial scale fishing started, to feed the booming population. By 1848 the town had a railway link, and grew even more, becoming a major port for exporting coal. Grimsby was targeted during WW2 (although not its famous tower, which bomber pilots used for naviagation).
After the 1950s, Grimsby's fishing was to go into terminal decline, although the fish market remains a thriving part of the town, and is indeed the largest in the UK (although little of the produce is from the North Sea). This is partly why food processing and frozen food companies are a key part of its modern economy. Young's and Findus both have large presences in the town.
The cargo ports at Grimsby and Immingham is the busiest in the UK by tonnage, its georgraphical location being a great help for hopping across to mainland Europe to Denmark, Germany, The Netherlands and Belgium. And wherever there are ports, there is an ongoing demand for Graphic Designer jobs, and Grimsby is no exception.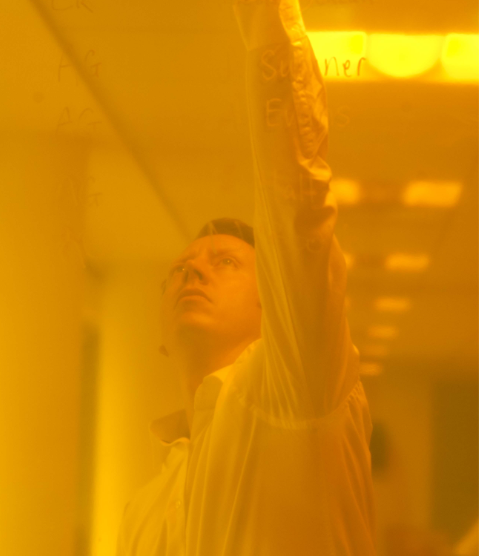 Whether you are a client or a candidate, getting to know you helps us to understand and anticipate your needs. Why not get in touch and see just what we can do for you today?