Group Supply Chain Analyst - Gateshead
Group Supply Chain Analyst jobs
Any business needs to constantly be on the lookout for inefficiencies and better ways to do things in the future, but in supply chain the costs of inefficiency can be massive. Unnecessary transportation, warehousing and waste can add millions to the costs of a large company or group, but the danger is that such costs can go unnoticed or can be relics of old ways of doing things that were never updated.
The group supply chain analyst will be in charge of gathering and using data within a business group and looking for areas where savings can be made, whilst all the time remaining alert to potential impacts on customer satisfaction. Chasing down inefficiencies in a supply chain can sometimes feel like squeezing air out of an inflatable bed – squeezing here can make a bulge there – so the analyst will have to be mindful that they are dealing with a whole system, not just a series of parts. If might sometimes be beneficial to leave superficial inefficiencies in place if they benefit the entire chain.
Often, the group supply chain analyst will not have executive powers and will be part of a team of analysts, perhaps working under a materials, planning and logistics (M, P & L) manager. In such cases the analyst will need to be focused on improving and maintaining service in a small section of the chain while those senior to him or her make the business decisions.
The skills required
The group supply chain analyst will need to be an expert at both looking at the big picture (i.e. the whole supply chain) and analysing the micro data (e.g. fuel usage on a particular journey, warehousing costs etc.). They will need to eat, drink and sleep statistics and will have an excellent grasp of mathematics.
A thorough understanding of the supply chain and logistics industries will be a distinct advantage, and experience of related industries, such as procurement or retail, will certainly do the applicant no harm.
Gathering and manipulating data will be the nuts and bolts of the job, but ultimately the data and any conclusions will need to be presented in a clear and concise manner, be it verbally, through presentations or digitally. It will therefore be vital that the group supply chain analyst will be a great communicator who is equally comfortable dealing with fellow employees and senior and middle management.
Typical roles we recruit for
ROLES
Group Supply Chain Analyst Jobs in Gateshead
Located just over the River Tyne from Newcastle, Gateshead has always been somewhat overshadowed and culturally engulfed by its neighbour in the public conscious, but it's a happening town in its own right, with a huge amount going for it in terms of art, sport and industry. Gateshead was busy during the Industrial Revolution, with coal mining and ironworks playing important roles; the town produced ships' anchors and chains for which demand was insatiable.
As the availability of electric energy took hold, Gateshead would become known as a cable manufacturing town, and the first trans-Channel telegraph wire was made there, as was half of the first transatlantic one. Sir Joseph Swan, one of those credited with the invention of the lightbulb, lived and performed his experiments in Gateshead, and it is thought that his house was the world's first to be electrified for lighting. Modern Gateshead is still thriving. It is home to Europe's largest shopping centre, the Metro Centre, as well as several trading and industrial estates. Gateshead, and its neighbour Newcastle, are ideal places to look for a Group Supply Chain Analyst position. The region is doing well economically, and there's still a good deal of industry to complement the huge opportunity offered by its retail sector.
Culturally, Gateshead is head and wings above many larger towns and cities. Right at its south point is Antony Gormley's towering Angel of the North statue, and at its northernmost point are the Sage Gateshead and the Baltic Centre for Contemporary Art, which occupies what was a flour mill. Tow of the north's most iconic bridges, the "Blinking Eye" and the steel arch Tyne Bridge, both join Newcastle with Gateshead (along with five others). Gateshead stadium plays host to top athletics meetings, and for a month in 2006 was the location of the world 100 m sprint record (9.77 seconds) set by Asafa Powell.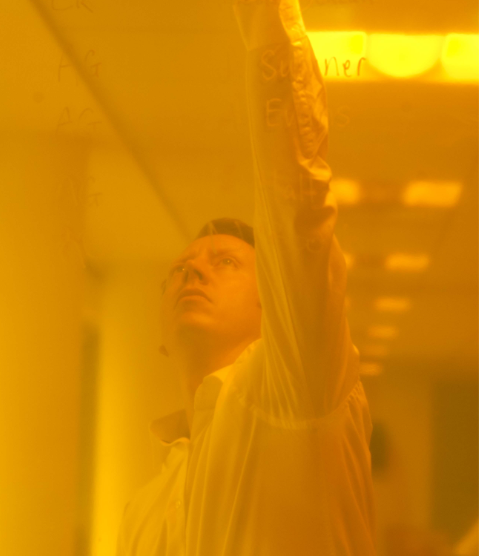 Whether you are a client or a candidate, getting to know you helps us to understand and anticipate your needs. Why not get in touch and see just what we can do for you today?