Head of Learning and Development Jobs
Organizations that fail to take learning and development seriously stagnate in their marketplace and lose their best talent to rival companies. Fortunately, all large forward-looking companies not only have L&D at the heart of their HR strategies, they have teams of people dedicated to that end alone. The head of L&D oversees the team, which could be anything from one or two L&D specialists in an office to dozens around the country.
The head of learning and development's main task is designing and executing coaching strategies that are custom made for the needs of the company and its employees. For maximum impact this is a two-way street, so employees at all levels are appraised but are also given the chance to air their own views on the most contentious and defining subjects, and this information is then fed back into their personal development programmes. The ultimate aim is to increase productivity by enhancing engagement and reducing employee churn.
The skills required
The typical head of L&D companies are looking for are already a senior learning and development professional or are someone who has a proven track record of delivering L&D to teams of employees. Sometimes a blank canvas is preferred as the company is able to instil its values and culture into the role, but a deep experience of a challenging L&D execution is usually preferred.
A firm background in HR is a requirement for most positions, so that the candidate needs to be aware of how learning and development fits into the bigger picture. Experience of dealing with the sector in which the company operates will also be advantageous to the applicant, as all fields have different expectations.
Head of Learning and Development Jobs in Swindon
A town located in Wiltshire, around halfway between Bristol and Reading, Swindon is a busy place with lots of opportunity for those seeking Head of Learning and Development vacancies.
The town's early history goes back to a Saxon settlement that was called Suindune in the Domesday Book. For hundreds of years, it mainly subsisted as a market town, with the trade of cattle, corn and other agricultural produce, as well as horse sales.
During the 19th century, the area was known for its railway works, which built and repaired locomotives for the Great Western Railway - a train company that connected the south-west and Wales to London's Paddington Station.
Today, Swindon's economy is mainly based in the retail and service sector and there are a number of large shopping centres in the region.
The town is also home to several big businesses. For instance, Honda and BMW/Mini both have manufacturing sites in the area, while W H Smith's distribution centre and headquarters are also situated in Swindon.
Other companies based in Swindon or with major facilities in the vicinity include Motorola, Dolby, Intel, Nationwide Building Society, Arval and the National Trust.
What's more, Swindon is home to a book depository for Oxford's Bodleian library. The facility has 153 miles of shelving and enough space to house an estimated eight million tomes.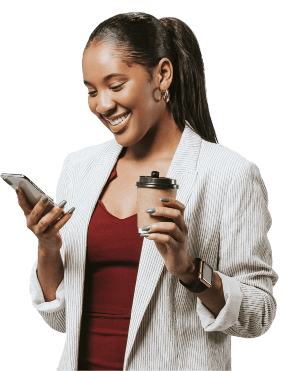 Find Head of L&D Jobs with Cast UK
With offices in London, Birmingham and Manchester and a client list that covers the whole of the UK, Cast UK is the first place many HR professionals contact when they are ready to take the next step in their careers.
Similarly, many companies now come direct to us the moment they deduce that they need a head of learning and development. That's how we are able to provide a fast, high quality service to clients and candidates alike. We can only put your name forward if we have your details, however.
That's why you should call us today on 0333 121 3345 so that we can get your name in our system and let you know of any openings that could be attractive to you.
Contact us
Similar roles we recruit for
ROLES