Logistics Director jobs
Whether an organisation is responsible for getting raw materials to a factory, finished goods to shop shelves, cargo to the other side of the world or dispatching a maintenance crew to do essential repairs, the Logistics Director plays a vital role in the success of a business.
Responsibilities include directing and co-ordinating the various functions of the company to ensure that products and services are delivered on time, within budget and to the right quality standards. This is essential not just for the financial welfare of the enterprise, but also to ensure customer satisfaction.
In most Logistics Director roles, tasks will include preparing and submitting reports such as annual budgets and performance reviews as well as managing inventory, forecasts and delivery of KPI's.
You will also devise and implement strategies and work to ensure that all relevant legislative requirements and company policies are adhered to in all areas of responsibility.
The skills required
Typically, a Logistics Director applicant should hold a recognised logistics qualification and be educated to a degree level with significant previous managerial experience.
Excellent communication and negotiation skills are a must and successful candidates should be comfortable making presentations and reporting to clients and senior stakeholders.
You will need to work well as part of a team and leadership skills are a must. Delegating tasks, motivating staff and providing training will all be major parts of the position, no matter which company you work for, so you should be able to do these things with ease.
Logistics Director Jobs in the South West
A region that encompasses Bristol, Gloucester, Devon, Cornwall, Somerset, Dorset and Wiltshire, as well as the Isles of Scilly, the South West is a diverse area that offers a broad range of opportunities for those seeking Logistics Director positions.
As demonstrated by the ancient monuments like Stonehenge and the Roman ruins in Bath, the South West has been settled for thousands of years. In fact, the oldest complete human skeleton ever found in the UK was discovered in Cheddar Gorge and dates back to around 7150 BC.
Prior to the Industrial Revolution, much of the South West relied on fishing and shipping, particularly in Bristol, a city which harboured vessels that traded with Ireland, Iceland and the Americas. Later, it became known for coal mining, as well as heavy industry.
Today, aeronautics is an important part of the South West economy, and a number of companies have facilities in the region - such as Airbus UK, BAE Systems and Rolls-Royce. There's also Defence Equipment and Support - the MoD's procurement and logistics agency.
Cheese, clotted cream and other dairy products are made in the region, with companies including Dairy Crest, which makes Cathedral City and Davidstow. Other food and beverage manufacturers include Ginsters, Ryvita, Kraft Foods UK and Beverage Brands, makers of WKD vodka. Meanwhile GSK manufactures Lucozade and Ribena in Coleford.
In addition, Princess Yachts, Siemens Traffic Controls, Merlin Entertainments, Endsleigh Insurance, Westland Helicopters and Wincanton plc are all based in the region.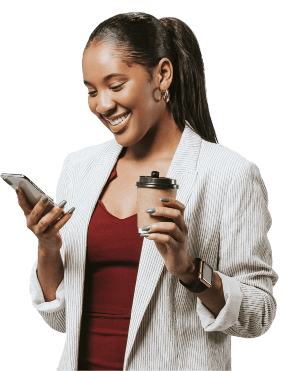 Search for Logistics Director opportunities with Cast UK
Here at Cast UK, our team of recruitment specialists have significant experience in the fields of logistics, procurement and supply chain management. In fact, every one of our consultants have worked in related roles, giving them a unique understanding of what the various roles entail and what makes the best candidate for each vacancy.
Our clients come from locations around the country and with our extensive network, built up over many years working within the industry, we can help you take your career to the next level.
To find out more about how Cast UK can help you recruit a Logistics Director for your business or find you a job as a Logistics Director then contact one of our consultant team on 0333 121 3345.
Contact us
Similar roles we recruit for
ROLES