Marketing assistant
Marketing campaigns might have grand designs, turn businesses around and land plaudits on the marketing managers and directors, but behind every award-winning campaign is a team of marketing assistants getting the actual campaign going and following it through.
Marketing assistant jobs come in all flavours – some are strictly digital, some focus on social and others are more traditional. However, they must all work together to achieve the goals of a campaign, and when they do it right, they can make it sing. 
While a lot of the marketing assistant's job will involve monitoring performance, hiring outsourced talent, creating web pages, setting up paid search campaigns and optimising websites, they are quite often called upon for their creativity and will be instrumental in brainstorming for clients. Experience, technical ability and imagination all play a part in this role.
The skills required
There's no single marketing assistant job description as the role differs from company to company, and even assistants working on neighbouring desks will often be doing very different jobs. The role has fragmented into many different layers today, so whatever experience and talents you have could stand you in good stead, whether that's analytical, technical, creative, social or in public relations.
The overarching skill is an ability to understand a brief and a target and to enact a plan that satisfies both. As an assistant you might actually play a part in formulating briefs too, based on your own skill set, although you'll be expected to work within the marketing manager's budgetary constraints.
Marketing assistant Jobs in Cambridgeshire
Also known as the County of Cambridge, Cambridgeshire is an English county that shares a border with Lincolnshire, Essex, Hertfordshire, Norfolk and Suffollk. It's a great spot for those seeking Marketing assistant vacancies.
Historically an agricultural community, in the 11th century, the region's economy relied mainly on wheat production, malt, honey and fishing. During the 1300s, there was a strong wool trade and Cambridgeshire's cloth industry began to grow.
The most famous place in the county is Cambridge University. It was formed in 1209 and is one of the world's oldest universities. It regularly ranks among the best institutions in the country and the world and the institution's list of notable alumni and academics includes royalty, prime ministers, scientists, authors, actors and comedians.
These days, Cambridgeshire is a centre for the development of technology, thanks in part to the Cambridge Science Park, which was an initiative of Trinity College and offered a helping-hand to start-up companies. Indeed, the region has since become known as Silicon Fen - a play on California's Silicon Valley - and just some of the companies that were started here include ARM, CSR, AVEVA and Autonomy Corporation.
Other well-known companies based in Cambridgeshire include British Sugar, Gale's, home shopping channel Ideal World and Perkins Engines. What's more, Debenhams and Tesco both operate large distribution centres in Peterborough.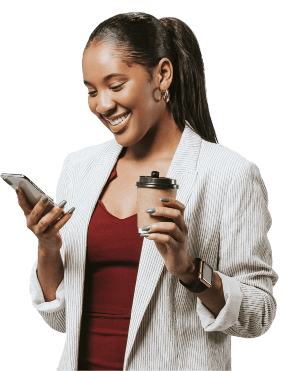 Marketing assistant jobs at Cast UK
Have you worked on award-winning campaigns as a marketing assistant? Could you apply your learnings to a new employer? At Cast UK, we could have the perfect marketing assistant job for you. Whether you're happy doing what you do or see a career change as an opportunity to become a marketing manager, leave your details below so we can start looking for jobs for you.
If you're assembling a marketing team and need proven talent, you should also get in touch with Cast UK. By calling 0333 121 3345 you'll be making a vital step in finding the perfect marketing assistant with the specific skills you need – we've got talented assistants waiting to hear from you.
Contact us
Similar roles we recruit for
ROLES