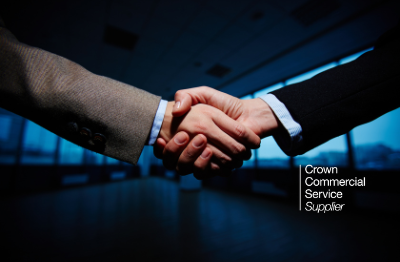 Gary Robinson
Jul 22, 2022
Cast UK Chosen As CCS RM6229 Permanent Framework 2 - Lot 2 Supplier
Cast UK has been given Permanent Recruitment 2 supplier status, following successful placements in the public sector

Cast UK has been named as a supplier on Crown Commercial Service's (CCS) RM6229 Permanent Framework 2 – Lot 2: Non-Clinical Recruitment.

Our Manchester-based recruitment consultancy has helped to secure permanent team members for many government departments, local councils, NHS bodies and housing associations, supporting with roles from procurement to supply chain functions.
This selection as an RM6229 supplier further cements Cast UK as a recruitment consultancy that the public sector can call upon to land the talent they need, quickly and efficiently. 
"We're very proud to be named as a supplier on the RM6229 Permanent Framework 2", says Wayne Brophy, CEO of Cast UK. "We've been recruiting for specialisms such as procurement since 2005, and our expertise in these areas enables public sector functions to find the talent they need to succeed and thrive." 
Crown Commercial Services supports the public sector to achieve maximum commercial value when procuring common goods and services. In 2020/21, CCS helped the public sector to achieve commercial benefits equal to £2.04bn – supporting world-class public services that offer best value for taxpayers.
The Permanent Recruitment 2 model helps the sector to recruit non-clinical roles by providing hiring managers with capable (and compliant) talent, who they can opt to engage with swiftly. They can access both core and non-core services – the former include searching and evaluating applicants, whilst the latter involves strategy and planning for recruitment gaps. 
For our recruitment consultancy to be named as a supplier, Cast UK undertook a rigorous selection process, detailing our processes and specialisms, as well as what makes us stand out in our markets.
 For more information on how we can help and what we can recruit, click here.
If you're looking to recruit under the CCS RM6229 Permanent Framework 2, please get in touch on 0333 121 3345 or email hello@castuk.com.
About Cast UK
Cast UK is a recruitment consultancy, with offices in Manchester, London and Birmingham (and Atlanta as part of our sister company, Cast USA). Specialising in finding and securing executive and management-level talent across business change & transformation, HR, procurement, buying, supply chain, logistics and transport, we have established ourselves as a leader in the recruitment sector since inception in 2005.