Shipping Manager jobs
With goods being transported all over the world, it is important to stay on top of a shipping operation, particularly with regard to the legal paperwork and invoicing. This will be the job of a shipping manager. He or she will see through to delivery and will be entrusted with making sure all such paperwork is in order and flagging up any potential problems.
The shipping manager will oversee a team, probably made up of staff with expertise in dealing with a range of jurisdictions, especially when the company exports and imports widely. The specific understanding of a handful of nations' customs law is enough to occupy a small team, let alone dozens of countries'. Reporting to the senior management, the shipping manager will have to deal with the day to day running of the department but also implement new strategies as they arise.
The role will also require a good deal of budget management, and part of the job will be to maintain efficiency and introduce new measures to improve efficiency. With fuel costs skyrocketing, this is more important than ever.
The skills required
A good knowledge of international import and export law will be an advantage, whether general or focused on the specific jurisdictions the company deals with. The shipping manager might well have to oversee or build a team around him or her to ensure that all legal bases are covered.
Successful shipping managers often come from backgrounds involved with international shipping rather than general managership, as the skill set required is focused on the technical side rather than the personnel management, important though this is. Likewise, a history of deep involvement with the products being distributed could help more than experience of management, as different products are regulated by different departments and require specific paperwork to stay on the right side of the law.
Shipping Manager Jobs in the North East
Covering Northumberland, Tyne and Wear, Teeside and County Durham, the North East includes the cities of Durham, Sunderland and Newcastle upon Tyne, as well as other communities like Gateshead, Middlesbrough and Darlington.
In the 18th, 19th and early 20th centuries, the area's economy mainly relied on shipbuilding, heavy industry, coal mining and manufacturing. However, most of these faced significant decline after the second world war.
The region's economy is now mainly based in the service sector, and it is also known for its retail, art and culture. A number of tech companies are located in the North East, as well as businesses based in the petrochemical and steel industries.
What's more, the region is home to a significant amount of scientific research, particularly at the Centre for Life. This facility in Newcastle includes exhibition space for tourists, as well as a number of working laboratories that are used by biotechnology companies and medical clinics.
For those seeking Shipping Manager roles, just some of the companies that have headquarters or manufacturing facilities in the North East include Santander, Sage Group, Virgin Money, Tetley Tea, McCoy's Crisps, Greggs the Bakers, Nestle and Coca Cola.
In addition, there's BAE Systems, which manufactures military tanks, while Siemens produces steam turbines and Nissan operates the largest car factory in the UK.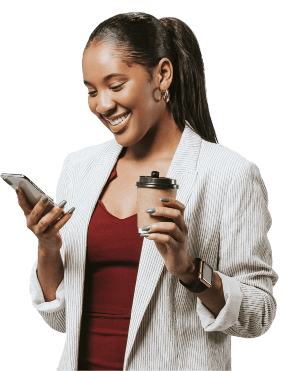 Cast UK's logistics opportunities
As our founders come from the logistics, procurement and supply chain sectors, and our consultants also come from the same fields, Cast UK understand the needs of employers and candidates alike. As we only deal with these connected fields, we have become a go-to recruitment consultancy form many employers, many of whom trust us to create a shortlist through our in-house personnel management.
Candidates approach us looking for work for a range of reasons, from seeking fulfilment to moving house to looking for a promotion. The positions we offer cover the whole of the UK, so please check out what's available in your region and feel free to get in touch if you've seen something you're interested in – we might just have the perfect job on offer.
To find out more about how Cast UK can help you recruit a Shipping Manager for your business or find you a job as a Shipping Manager then contact one of our consultant team on 0333 121 3345.
Contact us
Similar roles we recruit for
ROLES