Warehouse Supervisor jobs
Maintaining a well-organised warehouse is an important consideration for any business. It helps to ensure the effective control of resources and is also essential for keeping to the operational deadlines and other benchmarks that have been set for the department.
In most cases, a warehouse supervisor will be responsible for setting performance standards and confirming they are adhered to, as well as managing the team and performing various admin duties.
This includes monitoring and reporting on key performance indicators and establishing improvements in existing systems in order to improve efficiency. In turn, this will enhance customer satisfaction and benefit the company financially.
Warehouse supervisors are also required to take steps to ensure all documentation is completed accurately, investigate any queries or inconsistencies and take steps to resolve problems as they arise.
In addition, a person in this occupation will generally be tasked with setting staff schedules, undertaking health and safety checks and making sure that all legal regulations and company policies are adhered to.
The skills required
Those applying for warehouse supervisor vacancies should have experience in a leadership role. Planning and organisation skills are essential, enabling you to create staff rotas and establish effective work schedules.
An ability to make confident decisions and set priorities is also a must. In addition, you will need work well under pressure and stick to strict deadlines.
Good communication is another vital skill for warehouse supervisors, as you will need to interact with company stakeholders, colleagues, team members and customers on a regular basis.
Finally, a level of computer literacy can be a great benefit - especially knowledge of databases, spreadsheets and the Microsoft Office package.
Warehouse Supervisor Jobs in Humberside
Located in northern England, Humberside was a county until it was abolished in 1996 and replaced with several unitary authorities, including Kingston upon Hull, East Riding of Yorkshire, North Lincolnshire and North East Lincolnshire. Although it may be gone in name, the communities in Humberside offer a variety of roles for those seeking Warehouse Supervisor positions.
Humberside was created in 1972 as part of the Local Government Act. Before this, the regions that made up the county had been based in a variety of sectors, including agriculture, shipbuilding and manufacturing. However, the county suffered due to its north and south sections being separated by the River Humber until the Humber Bridge was completed in 1981.
These days, the regions that once made up Humberside have gone through significant regeneration and have economies that are predominantly based in the service sector and tourism.
Hull is an important port town, both for cargo and ferries to Europe. It's also home to a number of chemical and pharmaceutical companies like Reckitt Benckiser, BP, Seven Seas and Smith & Nephew.
Meanwhile, Grimsby is known for its fishing and it sees a lot of containerised cargo enter its ports every year. The fish that comes into the town is processed here and both Young's Seafood and Findus produce fresh and frozen fish products.
Other companies based in Humberside, or with large facilities in the region, include Tata Steel, Corus, Singleton Birch, BOC, Nisa Today and Ericsson.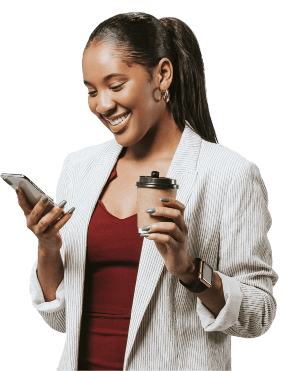 Search for Warehouse Supervisor roles with Cast UK
Here at Cast UK, we can help you find the right role for you skills and qualifications.
Our team of recruitment consultants have extensive experience in the procurement, logistics and supply chain fields and we are dedicated to filling vacancies quickly and effectively.
We work with clients and candidates in locations across the country to match the best talent to every role. To find out more about how Cast UK can help you recruit a Warehouse Supervisor for your business or find you a job as a Warehouse Supervisor then contact one of our consultant team on 0333 121 3345.
Contact us
Similar roles we recruit for
ROLES