Accountant
Accountant jobs come in a range of skill levels, from trainee right up to senior. That means that although there will always be a need for chartered accountants in the jobs market, it's also a discipline that can be entered at a relatively low level, but always with excellent prospects for the most talented and hard-working.
For the most part, companies are looking for qualified accountants with AAT, ACCA, AIA, CIMA or ICAEW qualifications to step into accountancy departments and work under direct supervision. However, since there's such a spectrum of accountancy qualification and experience, and a significant array of accountancy skills required to work in specific sectors, the details of the job advert will be crucial if an accountant is to slot into a given role with the relevant qualifications, experience and sectoral understanding.
Accountancy – the skills required
Accountants tend to know they want to take their chosen career paths from an early age. They are always people who love mathematics and who have an analytical mindset, and can apply these skills to getting to the bottom of any finance-related task that is set for them.
Accountant roles will also require a degree of business acumen – knowing the ins and outs of what makes industry tick (money) will stand an accountant in good stead, and it's something that only ever improves with experience.
Accountant Jobs in Blackburn
A large town in Lancashire, Blackburn is a busy place with many opportunities for those looking for Accountant vacancies. Plus, it's just nine miles from Preston and 20 miles from Manchester, thus offering an easy commute for those who live or work in these other locations.
From the middle of the 13th century, Blackburn was a mill town that produced textiles - and was once known as the weaving capital of the world. The spinning jenny, was invented by local James Hargreaves in 1764 and it paved the way for Blackburn to become one of the first industrialised towns.
After the end of the second world war, Blackburn's textile sector experienced a brief boost, and then fell into decline. Along with the rest of the region, a combination of deindustrialisation and global competition meant much of the work was outsourced abroad and the town suffered economically.
Today, Blackburn is experiencing a renewal, as the economy switches from manufacturing-led industries to the service sector. However, around 20 per cent of the local workforce is still based in manufacturing, with one major employer being BAE Systems.
Other top employers in Blackburn include the local council and Blackburn College, as well as the East Lancashire Hospitals NHS Trust.
The IT, finance and communications sectors also play a big part in the local economy, and many of the leading companies in these fields can be found in places like Greenbank Business Park and Shadsworth Business Park.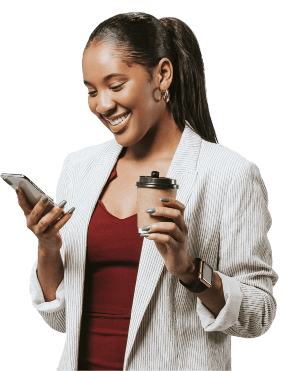 Accountant recruitment at Cast UK
Are you assembling a team of accountants, or simply need a single accountant to oversee a smaller business's finances? At Cast UK, we can find just the right people with the right skills to deliver a shortlist for you to take to the interview stage. Why not give one of our consultants a call on 0333 121 3345 so we can start searching for the perfect candidates?
If you're an accountant at any stage along the career ladder, it's likely there will be businesses looking for your skills right now. Please click the link below to register with us.
Contact us
Similar roles we recruit for
ROLES