Accountant
Accountant jobs come in a range of skill levels, from trainee right up to senior. That means that although there will always be a need for chartered accountants in the jobs market, it's also a discipline that can be entered at a relatively low level, but always with excellent prospects for the most talented and hard-working.
For the most part, companies are looking for qualified accountants with AAT, ACCA, AIA, CIMA or ICAEW qualifications to step into accountancy departments and work under direct supervision. However, since there's such a spectrum of accountancy qualification and experience, and a significant array of accountancy skills required to work in specific sectors, the details of the job advert will be crucial if an accountant is to slot into a given role with the relevant qualifications, experience and sectoral understanding.
Accountancy – the skills required
Accountants tend to know they want to take their chosen career paths from an early age. They are always people who love mathematics and who have an analytical mindset, and can apply these skills to getting to the bottom of any finance-related task that is set for them.
Accountant roles will also require a degree of business acumen – knowing the ins and outs of what makes industry tick (money) will stand an accountant in good stead, and it's something that only ever improves with experience.
Accountant Jobs in Lowestoft
On the north-eastern tip of Suffolk, 7 miles (11 km) south of Great Yarmouth and 21 miles (33 km) south east of Norwich, is the port town of Lowestoft. The town has a long history as a fishing and freight port town, and some of the earliest evidence of settlement in the UK has been found here. Unfortunately, the town's location and its harbouring of vessels and materials for the war efforts meant that it was bombed and shelled during both world wars, as was the case with many towns on the east coast.
Lowestoft got its railway link in the 19th century and this helped the town to boom as its trawlers' catches could be taken away to the cities quickly. The railway also stimulated other industry to set up there, as it made imports and exports simple by land and sea. Until the 1990s there were several multinational companies in the town, but they have largely gone now, and tourism plays a vital role – Lowestoft does have very attractive sandy beaches. Another well known industry was Lowestoft porcelain, which was among the finest in the world in its day.
It is not uncommon for Accountant jobs to become available in Lowestoft and the surrounding area as the docks are still active, even if they are not at the same level as they were fifty years ago. There is still a major Birds Eye factory in the town, and the headquarters of Hoseasons Holidays is located there. Much employment comes from the oil and gas industries, too, and recently Lowestoft has become a key site for the manufacture of renewable energy equipment, from solar panels to offshore wind turbines. There is a population of around 65,000 and several ,moderately populated towns along the coast, which can all add up to a reasonably active logistics and supply chain sector.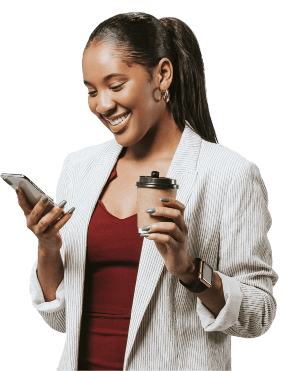 Accountant recruitment at Cast UK
Are you assembling a team of accountants, or simply need a single accountant to oversee a smaller business's finances? At Cast UK, we can find just the right people with the right skills to deliver a shortlist for you to take to the interview stage. Why not give one of our consultants a call on 0333 121 3345 so we can start searching for the perfect candidates?
If you're an accountant at any stage along the career ladder, it's likely there will be businesses looking for your skills right now. Please click the link below to register with us.
Contact us
Similar roles we recruit for
ROLES