Demand Planning Manager jobs
Planning demand and acting upon it is the holy grail of supply chain management. It will involve analysis of past demand combined with predictions of future events to come up with figures on which to base your own supply needs so as not to let down your customers. Crack the demand planning problem and you're on your way to efficiency, satisfied customers and greater profitability.
The demand planning manager will oversee a team of analysts and planners to make sure customers' demands are met seamlessly such that your supply operation runs at its optimum efficiency. It would be easy to continually supply a customer with goods, but if they are not selling them they will run out of space. On the other hand, supplying one unit every time one is sold is sure to keep their shelves stocked, but it is hugely inefficient. Somewhere in between the two is the sweet spot, and the demand planning manager will devote all his or her time to finding it.
The job will involve instructing analysts to research specific elements of your supply and customers' predicted demand to identify potential issues that could lead to problems. The sooner such issues are found, the better the chances of arranging an efficient supply.
The skills required
Overseeing a team of planners and analysts requires a strong personality and great interpersonal and communication skills. You'll not only be giving instruction and guidance to those you're overseeing, but also taking, interpreting and implementing instructions from senior management.
You will be expected to fully understand the software solutions used by the team, and there could be some training, or at least organising training, as part of the job. Many companies will have their own systems, which can be quite complex, especially when a CPFR system is used.
Being the sort of person who is in touch with current events and follows the news and other media is a great help for being a planner, too. Unusual events that can lead to non-typical purchasing patterns can cause serious supply chain problems, but keeping in touch with current affairs and trends can pay dividends if it helps predict them.
Demand Planning Manager Jobs in Glamorgan
Glamorgan is the historic name for the southern are of Wales. It was a formal county until the metropolitan counties were set up, and was home to Cardiff and Newport, among others. Locals often still refer to the area as Glamorgan when they are not necessarily talking about the Vale of Glamorgan, a smaller, specific county with fixed modern boundaries.
The Glamorgan area is were much of Wales's industrial centre of gravity has been since the Industrial Revolution, and it is still the region at Wales's political and cultural heart and where most of its population lives. Throughout all of Wales, the region of Glamorgan has to be the best place to find a Demand Planning Manager job thanks to its economic activity and concentrations of people.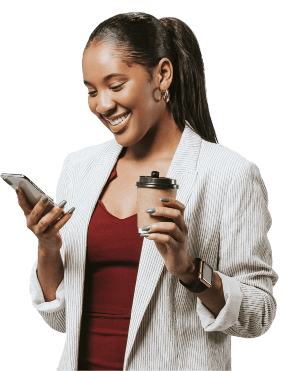 Cast UK's supply chain opportunities
People approach Cast UK for many reasons, whether seeking more job fulfilment or simply relocating for personal reasons, so it's good to know that we always have the complete range of positions available nationwide. Please see what's available in your region and if you've seen something you're interested in, do get in touch – whether it's today or tomorrow, we might have the ideal position for you.
Cast UK's founder members and consultants all come from the logistics, procurement and supply chain sectors, so we know what employers and candidates are looking for in their staff and careers respectively. Cast UK is growing in this part of the UK recruitment industry, mainly because these are the only sectors we deal with, which means that many employers come to us first to create a candidate shortlist because they know we're tightly focused on delivering the best people to them.
To find out more about how Cast UK can help you recruit a Demand Planning Manager for your business or find you a job as a Demand Planning Manager then contact one of our consultant team on 0333 121 3345.
Contact us
Similar roles we recruit for
ROLES