Distribution Centre Manager jobs
With the rise of mail-order and online shopping, distribution centres of major retailers are becoming a huge source of logistics employment. It's no surprise they're hiring: a busy high-street store's distribution centre might have to deal not only with its store deliveries but also potentially millions of home deliveries per year. Needless to say, this will produce a high-pressure environment where confident and able managers are highly valued if customer satisfaction and stocked shelves are to be maintained.
The role will be concerned with the day-to-day management of the centre, from personnel and security to the deliveries and warehousing themselves, but will also involve the implementation of cost-saving measures and the introduction of new systems as they are fed through from head office.
The distribution manager of a mainstream centre could well be in charge of tens or hundreds of staff, making the human resources responsibilities as crucial as the technical and physical. And in the other direction, the manager will have a head office to keep just as happy by driving efficiencies and keeping rigidly to budget.
The skills required
The distribution centre manager will need to be a highly professional and motivated person, able to work on many strands simultaneously while understanding the possibilities and limitations of delegation of tasks and roles. Great communication skills and a team attitude will keep the corporate massage and aims alive and enacted while also helping to keep the staff motivated.
With many of the deliverable tasks expected of the manager being based on IT systems, some experience in the common warehousing software will be useful, as will experience in word processing, accounting and presentation software.
Distribution Centre Manager Jobs in the West Midlands
Home to a number of cities and towns, including Birmingham - often called Britain's Second City - as well as Coventry, Stoke-on-Trent and Wolverhampton, the West Midlands has long been a centre of industry and commerce for the UK and it's an ideal location for anyone seeking Distribution Centre Manager jobs.
During the Middle Ages and throughout the Industrial Revolution, Coventry was known for producing wool and cloth. Meanwhile, other parts of the region were known for their metalwork - Birmingham for its small arms and Wolverhampton for locks, ironmongery and brass work.
In addition, the West Midlands region was a prime source of raw materials like coal and iron ore, something that became increasingly important throughout the 18th and 19th centuries.
As time moved on, the focus of the region shifted and car manufacturing overtook the other industries, while bicycle production was also a large part of the local economy for many years.
Today, the West Midlands area is home to a number of tech companies, as well as food and beverage manufacturers, with Nikon, Hitachi maxell, Fujitsu, Muller Dairy Ltd, Bulmers Cider, Cadbury UK, Marmite, Coors Brewers and Bird's Custard just a few examples.
Other brands that call the area home include Michelin Tyres, Dechra Pharmaceuticals, Volvo Group UK and the National Express Group.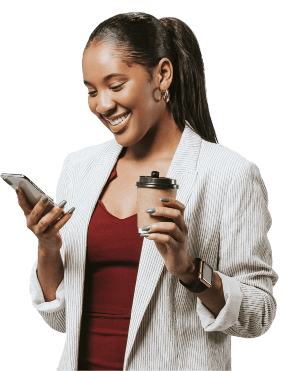 Cast UK's logistics opportunities
Cast UK is a growing force in the UK logistics, procurement and supply chain recruitment sector. People approach us for many reasons, whether seeking more job fulfilment or simply relocating with the family, so it's good to know that we always have the complete range of positions available all over the country.
Our founder members and consultants all come from the same sectors, so we know what employers and candidates are looking for in their staff and careers respectively. As we only deal with these fields, many employers come to us first to create a candidate shortlist because they know we're tightly focused on delivering the best people to them.
Please see what's available in your region and if you've seen something you're interested in, please get in touch – whether it's today or tomorrow, we might have a position with your name on it!
To find out more about how Cast UK can help you recruit a Distribution Centre Manager for your business or find you a job as a Distribution Centre Manager then contact one of our consultant team on 0333 121 3345.
Contact us
Similar roles we recruit for
ROLES