Expeditor jobs
"Supply chain" sounds like a nice, simple line of interconnected actions, but anyone working in the field for more than, say, ten minutes knows it can be a highly complex and time-sensitive tangle. This is particularly true in manufacturing, when several raw materials might combine to make a product or several products, which in turn need to be forwarded to retailers, wholesalers or other manufacturers. Lateness or errors in orders, in such cases, is not an option.
The job of the expeditor will be to oversee entire supply chain lines and ensure that items or processes are exactly where they should be at a given time. She or he will be able to do this through digital monitoring, liaising with the personnel involved in the process and physically checking consignments in warehouses, etc. This could involve a good deal of travel, particularly with international consignments.
As well as reacting to events as they are happening, and alerting the appropriate people of problems, the expeditor will also need to look into what might be wrong with a system that has caused the issue, determine whether it was a one-off or freak occurrence, and initiate remedial actions to make sure they are not repeated.
The skills required
The task is, as the name suggests, all centred around time and organisation. It's not enough to know where something is in a process without knowing how it interacts with other parts, so a thorough, systematic mindset and an ability to think complex processes through will be essential. This will naturally involve mathematics, so a strong aptitude in this subject will be desirable.
Making sure people understand how to keep processes moving and passing on time information will be as important as taking instructions and listening to subordinates' explanations. Therefore superb communication skills will be required, mainly in an ability to absorb and issue information to and from different levels of the company's hierarchy.
Expeditor Jobs in Rotherham
Rotherham first came into bloom in the Middle Ages, when it became an important market town for the region. But it was the discovery of coal in the area that made it into an industrialised town in the 18th and 19th centuries. This helped the iron smelting works that sprung up, and Rotherham became well known for its cast iron, with its fireplaces, stoves and fencing being exported widely.
Later, the skills were used to develop steelworks, but although successful, it was neighbouring city Sheffield that became synonymous with quality steelware. Ironically, Rotherham is now a respected centre of high-tech steel components, and some of its local firms precision engineer steel for the aviation and motor racing industries. Rolls Royce have recently started work on a casting factory for their jet engine components, such is the expertise in the area.
One trade Rotherham also became well known for was milling (hence Rotherham United FC's nickname "the millers"). Dozens of large mills were erected in the town, with grain being brought into the city from the surrounding areas. The link with the food industry remains today, as Premier Foods has a warehousing and distributions centre, which is in fact on the site of a mill. This is one of the reasons, along with good road, rail and industry links, that makes Rotherham a good place for Expeditor vacancies.
Rotherham is the home town of goalkeeper David Seaman (and referee Howard Webb), politician William Hague and, most importantly, Barry and Paul Elliott, also known as the Chuckle Borthers.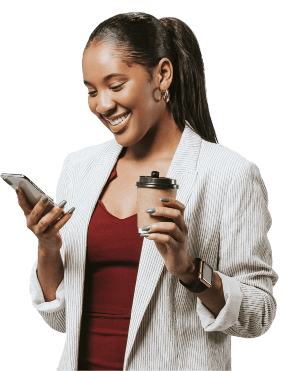 Cast UK's supply chain opportunities
Cast UK's founder members and consultants all come from the logistics, procurement and supply chain sectors, so we know what employers and candidates are looking for in their staff and careers respectively. Cast UK is growing in this part of the UK recruitment industry, mainly because these are the only sectors we deal with, which means that many employers come to us first to create a candidate shortlist because they know we're tightly focused on delivering the best people to them.
Applicants approach Cast UK for many reasons, whether seeking more job fulfilment or simply relocating for personal reasons, so it's good to know that we always have the complete range of positions available nationwide. Please see what's available in your region and if you've seen something you're interested in, do get in touch – whether it's today or tomorrow, we might have the ideal position for you.
To find out more about how Cast UK can help you recruit an Expeditor for your business or find you a job as an Expeditor then contact one of our consultant team on 0333 121 3345.
Contact us
Similar roles we recruit for
ROLES