Global Category Manager - Reading
Global Category Manager jobs
Category management in the procurement field is overseeing the acquisition of certain classes of goods or materials, often those that are somehow interconnected or interdependent. In larger companies and/or those where sourcing is international, an additional layer of management, the global category procurement manager, might be inserted.
Depending on how advanced the existing procurement is, the global category manager might be required to develop an entire global category procurement strategy or manage the one that is already in operation within a set of guidelines. Either way, the aim will be to reduce costs to the company, which will be achieved by negotiating deals and rates with supplier, forming partnerships and constantly analysing the market in which he or she is working.
A general aim will be to reduce or limit costs wherever possible, both within the employing company through systems, staffing and prudent economising and through the act of procurement itself. The global category manager will have to implement a worldwide plan of action throughout the company. This can mean seeking to impose consistency internationally to meet the results of forecasting, planning and analysis. But it can also involve the exact opposite: tailoring different procurement strategies to the different market environments to take advantage of local efficiencies.
The skills required
Management level experience would be a prerequisite a job of this level, and many employers will demand a bachelor's degree, MBA or other recognised business qualification. A proven ability to communicate ideas and complicated instructions to the team will be required, and only people with an analytical mindset will we able to cope with such work.
Owing to the international nature of the job, language fluency would be extremely useful, as would a willingness to work abroad, often for long periods. A thorough understanding of the market in which the company seeks to procure materials and goods will probably be requested too, although this could be counterbalanced by excellence in procurement in another field.
An ability to fully understand the implications of contracts, and possibly the ability to draw them up from scratch, will also be an essential personal ability.
Typical roles we recruit for
ROLES
Global Category Manager Jobs in Reading
Situated in the Thames Valley where the Thames and River Kennet converge, Reading is a town in south-east England known as a centre of commerce and an excellent choice for those seeking Global Category Manager vacancies.
The area was first settled in the 8th century, the local abbey was founded in 1121 and by 1538 Reading had become one of the largest towns in the area. The region thrived on the wealth generated by trading cloth until the English Civil War.
With the dawn of the Industrial Revolution, Reading was again making a name for itself, this time with a combination of ironworks and brewing.
The region benefited from improved trade with London due to the building of better roads, the establishment of various railways and the opening of the river to boat traffic. Indeed, the Kennet and Avon canal was opened in 1810, which meant that goods could travel by barge all the way to the Bristol Channel.
Fast forward to today and Reading is a centre for technology, finance and retail.
Top companies headquartered in the town include ING Direct, Yell Group and BG. Meanwhile, Prudential, PepsiCo, Holiday Inn, Bang & Olufsen, Intel, Cisco, Symantec, Nvidia, Virgin Media, Xerox and Verizon all have offices in Reading.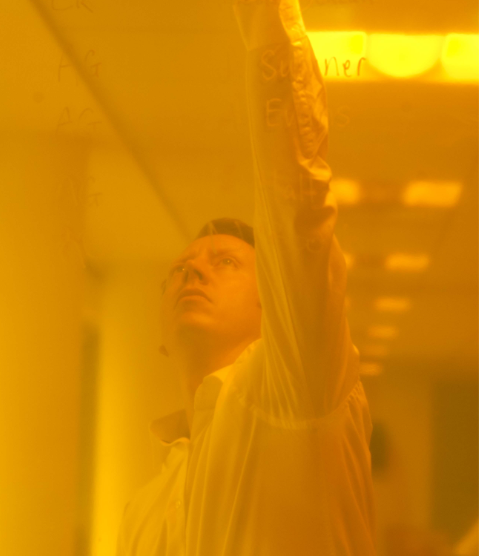 Whether you are a client or a candidate, getting to know you helps us to understand and anticipate your needs. Why not get in touch and see just what we can do for you today?