Global Category Manager - Scunthorpe
Global Category Manager jobs
Category management in the procurement field is overseeing the acquisition of certain classes of goods or materials, often those that are somehow interconnected or interdependent. In larger companies and/or those where sourcing is international, an additional layer of management, the global category procurement manager, might be inserted.
Depending on how advanced the existing procurement is, the global category manager might be required to develop an entire global category procurement strategy or manage the one that is already in operation within a set of guidelines. Either way, the aim will be to reduce costs to the company, which will be achieved by negotiating deals and rates with supplier, forming partnerships and constantly analysing the market in which he or she is working.
A general aim will be to reduce or limit costs wherever possible, both within the employing company through systems, staffing and prudent economising and through the act of procurement itself. The global category manager will have to implement a worldwide plan of action throughout the company. This can mean seeking to impose consistency internationally to meet the results of forecasting, planning and analysis. But it can also involve the exact opposite: tailoring different procurement strategies to the different market environments to take advantage of local efficiencies.
The skills required
Management level experience would be a prerequisite a job of this level, and many employers will demand a bachelor's degree, MBA or other recognised business qualification. A proven ability to communicate ideas and complicated instructions to the team will be required, and only people with an analytical mindset will we able to cope with such work.
Owing to the international nature of the job, language fluency would be extremely useful, as would a willingness to work abroad, often for long periods. A thorough understanding of the market in which the company seeks to procure materials and goods will probably be requested too, although this could be counterbalanced by excellence in procurement in another field.
An ability to fully understand the implications of contracts, and possibly the ability to draw them up from scratch, will also be an essential personal ability.
Typical roles we recruit for
ROLES
Global Category Manager Jobs in Scunthorpe
Scunthorpe is a town at the north of Lincolnshire roughly as far north as Grimsby on the east coast but 23 miles (37 km) inland. Its closest major neighbour is Hull, 16 miles (26 km) to the north east, and Leeds and Sheffield are both roughly 35 miles (57 km) to the west. The town originally comprised five villages, Ashby, Crosby, Brumby, Frodingham and Scunthorpe, but time merged them together and they officially collectively became Scunthorpe as we now know it, with a population of around 75,000.
The town has a rich industrial heritage, and played its part in the Industrial Revolution as a major centre for ironworks in the mid to late 1800s. These would eventually become steel works as the technology was honed. The usual story for most of these industrial boom towns is that that fell into decline in the twentieth century, but happily for Scunthorpe this is not the case. The largest single employer remains the steelworks, now owned by the Indian steel giant Tata. Thanks to the ongoing success of the steelworks, many engineering firms, large and small, are doing well in the area. Major local employers include BOC, Bell Waste Control, Nisa Today's, 2 Sisters, Key Country Foods, The Sauce Company and Ericsson.
With such a vibrant industrial history and the whole spectrum of industry from heavy to light, Global Category Manager jobs can appear in Scunthorpe from time to time. The town is also at the centre of a circle of major towns, cities, resorts and ports, which can potentially lead new logistics, warehousing and supply chain companies to set up there.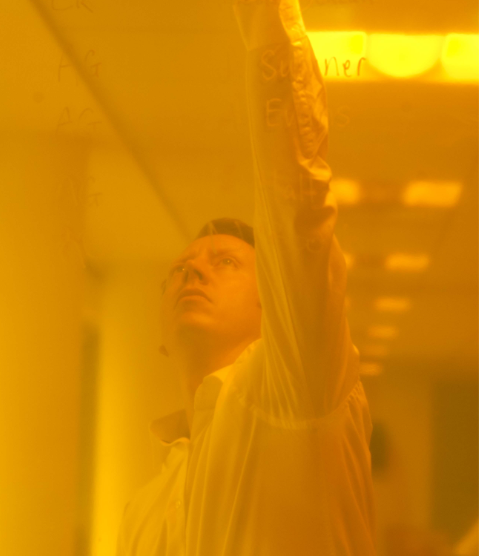 Whether you are a client or a candidate, getting to know you helps us to understand and anticipate your needs. Why not get in touch and see just what we can do for you today?