Global Category Manager - Shetland
Global Category Manager jobs
Category management in the procurement field is overseeing the acquisition of certain classes of goods or materials, often those that are somehow interconnected or interdependent. In larger companies and/or those where sourcing is international, an additional layer of management, the global category procurement manager, might be inserted.
Depending on how advanced the existing procurement is, the global category manager might be required to develop an entire global category procurement strategy or manage the one that is already in operation within a set of guidelines. Either way, the aim will be to reduce costs to the company, which will be achieved by negotiating deals and rates with supplier, forming partnerships and constantly analysing the market in which he or she is working.
A general aim will be to reduce or limit costs wherever possible, both within the employing company through systems, staffing and prudent economising and through the act of procurement itself. The global category manager will have to implement a worldwide plan of action throughout the company. This can mean seeking to impose consistency internationally to meet the results of forecasting, planning and analysis. But it can also involve the exact opposite: tailoring different procurement strategies to the different market environments to take advantage of local efficiencies.
The skills required
Management level experience would be a prerequisite a job of this level, and many employers will demand a bachelor's degree, MBA or other recognised business qualification. A proven ability to communicate ideas and complicated instructions to the team will be required, and only people with an analytical mindset will we able to cope with such work.
Owing to the international nature of the job, language fluency would be extremely useful, as would a willingness to work abroad, often for long periods. A thorough understanding of the market in which the company seeks to procure materials and goods will probably be requested too, although this could be counterbalanced by excellence in procurement in another field.
An ability to fully understand the implications of contracts, and possibly the ability to draw them up from scratch, will also be an essential personal ability.
Typical roles we recruit for
ROLES
Global Category Manager Jobs in Shetland
Shetland is the name given to the council area that coincides with what is commonly known as the Shetland Islands. The islands are located in the Atlantic Ocean, 130 miles (215 km) north east of John O'Groats. The main bulk of the islands themselves are some 70 miles (110 km) from north to south, but roughly only 25 miles (40 km) east to west. The islands have only been part of Scotland since the 1500s, and have strong links with Scandinavia. Norway is just 200 miles (320 km) to the east, a short hop on a longboat.
The main administrative headquarters is Lerwick, whose 7000 population accounts for about a third of the Islands' total. The islands have a basic road system and a ferry system links its 16 inhabited islands as well as Orkney and Aberdeen. Despite being small, the island's inhabitants still have modern needs, and this will necessarily require a good deal of contact with the mainland. This could open up opportunities for such Global Category Manager positions and the proximity to the North Sea oil fields is also economically positive.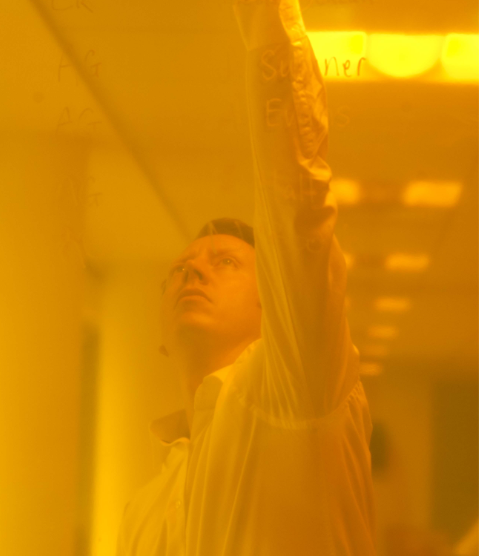 Whether you are a client or a candidate, getting to know you helps us to understand and anticipate your needs. Why not get in touch and see just what we can do for you today?