Graphic Designer - Glasgow
Graphic Designer
Every logo, every brochure layout and every "click here" button is the work of a graphic designer. It's probably true to say that if a graphic designer has done a good job, the viewer hardly recognises that they are looking at their work – but if the design is bad, they are the first person to blame. That's why a qualified graphic designer is so crucial to any organisation that is aiming to communicate and turn browsers into customers.
Graphic design is often compared to art, but in reality it's an exercise in problem solving. There's a goal and an available space, and it's the graphic designer's job to utilise imagery, colour and words that make the user perform an action. In this respect it's psychological, and the knowledge of how people react to all sorts of visual cues is what makes the graphic designer an expert in their trade.
So next time you effortlessly browse through a website or admire a poster, just remember that it's all because a graphic designer has skillfully put it together to make your journey easier
The skills required
Graphic design recruitment focuses on two elements: the education and the portfolio. Many businesses want to work with fully trained graphic designers who have a degree in the subject, or something similar such as illustration or art and design. That assures them that you understand the human element of the discipline as well as the technical requirements
You'll need a strong portfolio of your work. That should include as much recent work as possible, and it should preferably also include details of the brief you were given and the turnaround times you delivered, as an end product often doesn't tell the whole story.
Typical roles we recruit for
ROLES
Graphic Designer Jobs in Glasgow
Located on the River Clyde in the western region of Scotland, Glasgow is the largest city north of the border and has the third largest population in the UK.
Known predominantly for its industrial past, which included the production of items ranging from textiles, carpet, furniture, food and drink, through to explosives, chemicals and industrial machinery, Glasgow was known during the 19th century as the Second City of the Empire.
A quarter of all the world's locomotives at the time were manufactured in Glasgow, while the Clyde shipyards were bustling with workers creating seafaring vessels of every shape and size.
Over the last 200 years, Glasgow has changed significantly. Most of the shipyards are gone (although some are still in operation) and many of the factories have been replaced with world-class shopping and high-end accommodation. Indeed, the city is ranked as one of Europe's top financial centres and one of the most liveable cities in the world.
For those seeking Graphic Designer roles in Glasgow, there are plenty of opportunities, whether you're interested in manufacturing, retail, technology, biosciences, finance, education, media or transport.
Indeed, just some of the companies based in Glasgow include Clydesdale Bank, BAE Systems Surface Fleet Solutions, BBC Scotland, The Herald and John Dewar & Sons.
There's also the Port of Glasgow and Glasgow International Airport, and the city is home to four universities, a number of colleges and several sports teams, not to mention a variety of entertainment venues.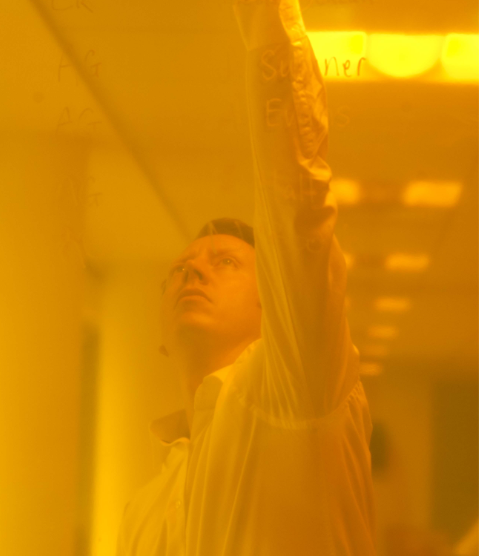 Whether you are a client or a candidate, getting to know you helps us to understand and anticipate your needs. Why not get in touch and see just what we can do for you today?