Graphic Designer - Ipswich
Graphic Designer
Every logo, every brochure layout and every "click here" button is the work of a graphic designer. It's probably true to say that if a graphic designer has done a good job, the viewer hardly recognises that they are looking at their work – but if the design is bad, they are the first person to blame. That's why a qualified graphic designer is so crucial to any organisation that is aiming to communicate and turn browsers into customers.
Graphic design is often compared to art, but in reality it's an exercise in problem solving. There's a goal and an available space, and it's the graphic designer's job to utilise imagery, colour and words that make the user perform an action. In this respect it's psychological, and the knowledge of how people react to all sorts of visual cues is what makes the graphic designer an expert in their trade.
So next time you effortlessly browse through a website or admire a poster, just remember that it's all because a graphic designer has skillfully put it together to make your journey easier
The skills required
Graphic design recruitment focuses on two elements: the education and the portfolio. Many businesses want to work with fully trained graphic designers who have a degree in the subject, or something similar such as illustration or art and design. That assures them that you understand the human element of the discipline as well as the technical requirements
You'll need a strong portfolio of your work. That should include as much recent work as possible, and it should preferably also include details of the brief you were given and the turnaround times you delivered, as an end product often doesn't tell the whole story.
Typical roles we recruit for
ROLES
Graphic Designer Jobs in Ipswich
Situated in the county of Suffolk, Ipswich is a lovely place, located on the River Orwell. It's a thriving community, with a stunning waterfront and many historic buildings. Plus there are a number of opportunities for those seeking Graphic Designer vacancies.
As one of England's oldest towns, Ipswich has a history that dates back to the Roman Empire when a fort was built in the vicinity.
The town really began to form, however, during the Anglo-Saxon period and during the seventh and eighth centuries it was an important trading port with Scandinavia and the rest of Europe. The nearby Sutton Hoo archaeological site has been an extremely important place for those interested in studying the life and culture of ancient Britons from this period.
Ipswich was granted its first charter in 1200 and for the next four hundred years, it carried on as a market town and trading hub. During the 1600s it was also a common port for those boarding ships and sailing to the New World.
During the Industrial Revolution and well into the 20th century, Ipswich was known for agricultural manufacturing, with enterprises ranging from sugar beet processing through to motorised lawnmower production.
Today, many of the industrial buildings have been converted to offices and flats, although the port still sees millions of tonnes of cargo pass through every year.
Much of the local economy is now based in the service sector and IT. Adastral Park is a massive business park, home to BT's global innovation and development centre, while other tech companies with offices in the area include Fujitsu, Ericsson, Cisco, O2 and Nokia Siemens.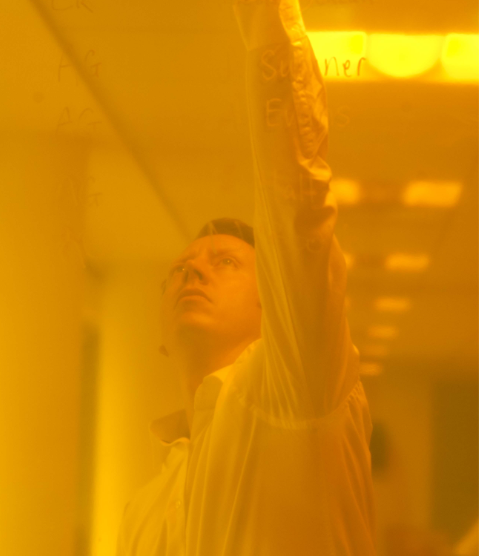 Whether you are a client or a candidate, getting to know you helps us to understand and anticipate your needs. Why not get in touch and see just what we can do for you today?