Graphic Designer - Plymouth
Graphic Designer
Every logo, every brochure layout and every "click here" button is the work of a graphic designer. It's probably true to say that if a graphic designer has done a good job, the viewer hardly recognises that they are looking at their work – but if the design is bad, they are the first person to blame. That's why a qualified graphic designer is so crucial to any organisation that is aiming to communicate and turn browsers into customers.
Graphic design is often compared to art, but in reality it's an exercise in problem solving. There's a goal and an available space, and it's the graphic designer's job to utilise imagery, colour and words that make the user perform an action. In this respect it's psychological, and the knowledge of how people react to all sorts of visual cues is what makes the graphic designer an expert in their trade.
So next time you effortlessly browse through a website or admire a poster, just remember that it's all because a graphic designer has skillfully put it together to make your journey easier
The skills required
Graphic design recruitment focuses on two elements: the education and the portfolio. Many businesses want to work with fully trained graphic designers who have a degree in the subject, or something similar such as illustration or art and design. That assures them that you understand the human element of the discipline as well as the technical requirements
You'll need a strong portfolio of your work. That should include as much recent work as possible, and it should preferably also include details of the brief you were given and the turnaround times you delivered, as an end product often doesn't tell the whole story.
Typical roles we recruit for
ROLES
Graphic Designer Jobs in Plymouth
It is impossible to separate the Devon city of Plymouth with its naval heritage. With a seafaring history dating back to before Roman times, it would go on to become a key military port in the Spanish Armada attack and has played a part in most naval battles in British history owing to our nation's fractious relations with its southern neighbours. It is also the place from where the Pilgrims set off for the New World in the early 1600s, hence the name Plymouth Rock that marks their landing place.
The city had a good Industrial Revolution, with industry growing around the port, ideal for import and export, and nearby Devonport became a shipbuilding centre. The port's success and importance did have a drawback, however. The city and its docks were heavily damaged by German bombers in World War II, and much of what stands in the centre of Portsmouth today is of post-war origin.
While seafaring still plays a part in the culture of Plymouth, and connected industries still exist in the area, its importance as a naval and commercial maritime centre have diminished somewhat since the 1980s. There has been a growth in hi-tech industries, with establishments such as the Tamar Science Park providing innovation opportunities.
The city is also in the top 20 by population in the UK, which, together with its overseas trading opportunities, make it the kind of transport hub where Graphic Designer jobs often show up.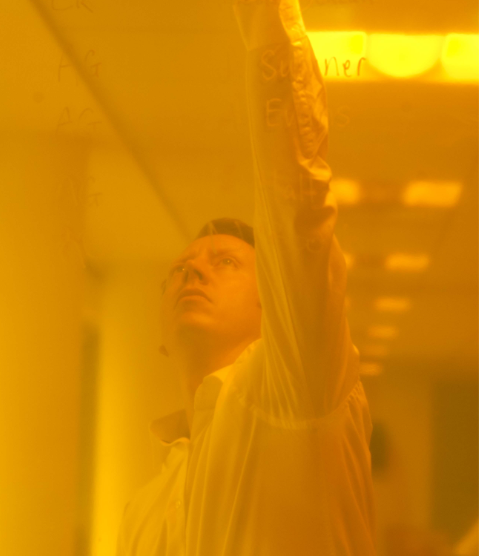 Whether you are a client or a candidate, getting to know you helps us to understand and anticipate your needs. Why not get in touch and see just what we can do for you today?