Group M P and L Manager - Southport
Group M, P & L Manager jobs
Materials, planning and logistics (M, P & L) management involves visualising entire supply chain and logistics operations as a whole and using this oversight to determine the direction of the various elements of the process. The ultimate aim of the M, P & L manager will be to maintain customer satisfaction and seek out efficiencies in the way the operation is run.
Supply chains are run by dedicated teams, each with their own specific areas, such as transport, warehousing and procurement. Left to their own devices they might run efficiently enough, but there could be issues regarding their interrelation and interactivity that generate inefficiencies. An example would be timing, where a component is processed more quickly than is required, which can actually cost money in terms of storage while it waits for the next step to be ready. It might be more efficient to slow this part of the process down and eliminate warehousing altogether.
By viewing the process as a self-sufficient organism, the M, P and L manager will be able to benefit from the zoomed-out view. The staff working within the links of the chain will not benefit from this view, but with good management they can all be brought into line for the benefit of the whole process.
The skills required
The most important personal characteristic will be a good business mind. Influencing the supply chain will, in effect, be the same as running a business, even though it will be part of a larger whole. That means that all the skills expected of the successful businessperson will need to be present in the group M, P & L manager, namely people management, an ability to analyse and understand often complex data, excellent communication skills and an instinct for organisation and micromanagement that will keep everything running smoothly and efficiently.
Ideally, the bulk of the communication will be with the customers and the elements of the chain, rather than the senior management of the company. The M, P and L manager will be expected to run his or her own office to the overall direction of the head office but with minimal contact. A strong an trustworthy personality will therefore be required.
Typical roles we recruit for
ROLES
Group M P and L Manager Jobs in Southport
If you're scouring maps of Devon, Dorset or Sussex searching for Southport, stop now. It's most definitely in the northern half of England, about halfway between Liverpool and Blackpool. Like the famous towered resort, it's a tourist town, with miles of beach and the usual seaside attractions like boating lakes, a pier, a promenade and a famous model village. However it has close links with the city to its south, not least because both are in Merseyside.
The town grew up during the Victorian period as a fashionable spa town, and much of the architecture remains on the front. As workers' holidays got a foothold, the town, with its good rail links, became a popular destination for the workers of places such as Liverpool, Preston, Wigan and Bolton to spend a week or a weekend in summer. With little of a manufacturing base, the town's existence was threatened in the 60s and 70s as tourists got the option of flying to Spain or Greece instead of staying in Britain, but it managed to survive where others failed by focusing on short breaks and holding events such as air shows, flower shows and festivals.
Southport is best known in the area as having a large population of affluent people. It's a favourite home of Liverpool and Everton footballers, as well as other celebrities, particularly those from the North West. There's a thriving night life, with a wealth of bars, restaurants and clubs. Although it is not a traditional industrial town, sometimes Group M P and L Manager positions do come up in the Southport area. Tourist towns do require a good deal of movement of goods to service both the local population and the visitors. There are frequently building and civil engineering projects in the region, too.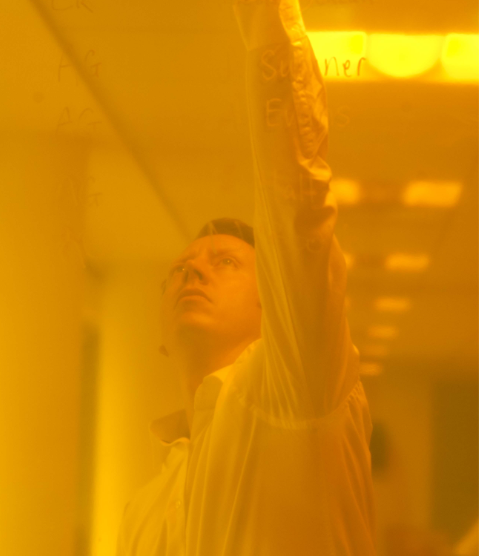 Whether you are a client or a candidate, getting to know you helps us to understand and anticipate your needs. Why not get in touch and see just what we can do for you today?