Group Supply Chain Analyst - Derry
Group Supply Chain Analyst jobs
Any business needs to constantly be on the lookout for inefficiencies and better ways to do things in the future, but in supply chain the costs of inefficiency can be massive. Unnecessary transportation, warehousing and waste can add millions to the costs of a large company or group, but the danger is that such costs can go unnoticed or can be relics of old ways of doing things that were never updated.
The group supply chain analyst will be in charge of gathering and using data within a business group and looking for areas where savings can be made, whilst all the time remaining alert to potential impacts on customer satisfaction. Chasing down inefficiencies in a supply chain can sometimes feel like squeezing air out of an inflatable bed – squeezing here can make a bulge there – so the analyst will have to be mindful that they are dealing with a whole system, not just a series of parts. If might sometimes be beneficial to leave superficial inefficiencies in place if they benefit the entire chain.
Often, the group supply chain analyst will not have executive powers and will be part of a team of analysts, perhaps working under a materials, planning and logistics (M, P & L) manager. In such cases the analyst will need to be focused on improving and maintaining service in a small section of the chain while those senior to him or her make the business decisions.
The skills required
The group supply chain analyst will need to be an expert at both looking at the big picture (i.e. the whole supply chain) and analysing the micro data (e.g. fuel usage on a particular journey, warehousing costs etc.). They will need to eat, drink and sleep statistics and will have an excellent grasp of mathematics.
A thorough understanding of the supply chain and logistics industries will be a distinct advantage, and experience of related industries, such as procurement or retail, will certainly do the applicant no harm.
Gathering and manipulating data will be the nuts and bolts of the job, but ultimately the data and any conclusions will need to be presented in a clear and concise manner, be it verbally, through presentations or digitally. It will therefore be vital that the group supply chain analyst will be a great communicator who is equally comfortable dealing with fellow employees and senior and middle management.
Typical roles we recruit for
ROLES
Group Supply Chain Analyst Jobs in Derry
Derry is often called Londonderry after being granted a royal charter by James I (and is called Derry-Londonderry on its UK City of Culture 2013 website). The county, city and district variously share the name, but they all refer to the same place. Derry was the last city in Europe to be walled, in the early 17th century, and most if not all of the wall remains today. It was an important seaport, and played a huge part in World War II owing to its position as the westernmost port in the UK, indeed Allied Europe, as Iceland was neutral.
In peacetime, the city had a reputation as a shirt maker, with several factories springing up to make men's shirts for export and domestic use. As with the Northern mill towns of England, however, this industry was all but gone by the 1980s, with most of this kind of work moving to Asia.
An important employer in the city has been Du Pont, who made Neoprene there for years, and more recently switched production to Kevlar and Lycra. There is also a burgeoning hi-tech manufacturing sector in the city. Seagate Technology, one of the world's top hard disk drive manufacturers, makes more than half of its read/write heads in the Derry factory. The city is also home to Northern Ireland's largest private company, Desmonds, plus a healthy smattering of multinationals.
With a population of around 100,000, a thriving shopping centre and a good deal of industry popping up in this regenerating city, Derry would appear to be a prime location to look for Group Supply Chain Analyst positions.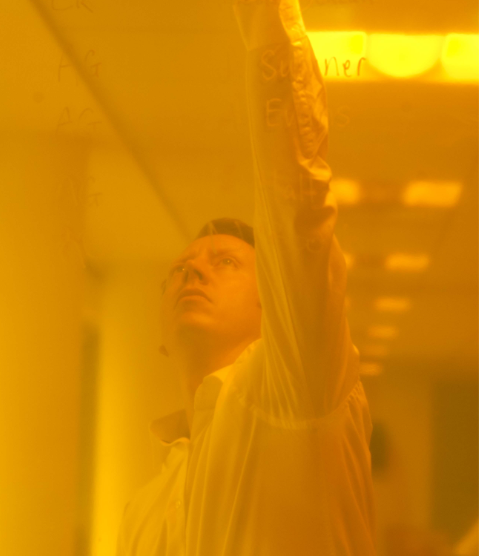 Whether you are a client or a candidate, getting to know you helps us to understand and anticipate your needs. Why not get in touch and see just what we can do for you today?