Group Supply Chain Analyst - Farnborough
Group Supply Chain Analyst jobs
Any business needs to constantly be on the lookout for inefficiencies and better ways to do things in the future, but in supply chain the costs of inefficiency can be massive. Unnecessary transportation, warehousing and waste can add millions to the costs of a large company or group, but the danger is that such costs can go unnoticed or can be relics of old ways of doing things that were never updated.
The group supply chain analyst will be in charge of gathering and using data within a business group and looking for areas where savings can be made, whilst all the time remaining alert to potential impacts on customer satisfaction. Chasing down inefficiencies in a supply chain can sometimes feel like squeezing air out of an inflatable bed – squeezing here can make a bulge there – so the analyst will have to be mindful that they are dealing with a whole system, not just a series of parts. If might sometimes be beneficial to leave superficial inefficiencies in place if they benefit the entire chain.
Often, the group supply chain analyst will not have executive powers and will be part of a team of analysts, perhaps working under a materials, planning and logistics (M, P & L) manager. In such cases the analyst will need to be focused on improving and maintaining service in a small section of the chain while those senior to him or her make the business decisions.
The skills required
The group supply chain analyst will need to be an expert at both looking at the big picture (i.e. the whole supply chain) and analysing the micro data (e.g. fuel usage on a particular journey, warehousing costs etc.). They will need to eat, drink and sleep statistics and will have an excellent grasp of mathematics.
A thorough understanding of the supply chain and logistics industries will be a distinct advantage, and experience of related industries, such as procurement or retail, will certainly do the applicant no harm.
Gathering and manipulating data will be the nuts and bolts of the job, but ultimately the data and any conclusions will need to be presented in a clear and concise manner, be it verbally, through presentations or digitally. It will therefore be vital that the group supply chain analyst will be a great communicator who is equally comfortable dealing with fellow employees and senior and middle management.
Typical roles we recruit for
ROLES
Group Supply Chain Analyst Jobs in Farnborough
Aviation enthusiasts will know straight away where Farnborough is, as it is the site of a world-famous air show. Every two years aviation companies from the defence and civil sectors descend on the town's airport to demonstrate their wares and sign billion-dollar deals, and the general public are treated to aerobatics displays and low flypasts by the fastest and largest flying machines in the sky.
The town of Farnborough wraps around the north and east of the airport complex, located at the north-eastern tip of Hampshire. To its south is Aldershot, home to the famous barracks, and 14 miles (23 km) to the north west is Reading. The centre of London is 32 miles (50 km) north east. The M3 passes to Farnborough's north as it connects Southampton with the M25. The town also has several railway stations connecting the aforementioned towns and cities.
Farnborough has a busy retail sector and some notable business parks, such as Farnborough Aerospace Centre and IQ Farnborough. The latter is a work in progress, but already hosts a BMW dealership, AgustaWestland, Autodesk, Bluhalo, Blue Coat Systems and Defence Strategy & Solutions among others. It's a businesslike town that is well connected and affluent, so could well harbour Group Supply Chain Analyst jobs as it goes about its work.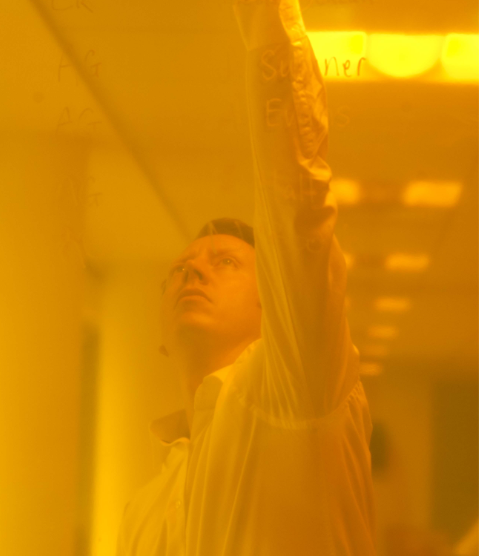 Whether you are a client or a candidate, getting to know you helps us to understand and anticipate your needs. Why not get in touch and see just what we can do for you today?