Group Supply Chain Analyst - Northampton
Group Supply Chain Analyst jobs
Any business needs to constantly be on the lookout for inefficiencies and better ways to do things in the future, but in supply chain the costs of inefficiency can be massive. Unnecessary transportation, warehousing and waste can add millions to the costs of a large company or group, but the danger is that such costs can go unnoticed or can be relics of old ways of doing things that were never updated.
The group supply chain analyst will be in charge of gathering and using data within a business group and looking for areas where savings can be made, whilst all the time remaining alert to potential impacts on customer satisfaction. Chasing down inefficiencies in a supply chain can sometimes feel like squeezing air out of an inflatable bed – squeezing here can make a bulge there – so the analyst will have to be mindful that they are dealing with a whole system, not just a series of parts. If might sometimes be beneficial to leave superficial inefficiencies in place if they benefit the entire chain.
Often, the group supply chain analyst will not have executive powers and will be part of a team of analysts, perhaps working under a materials, planning and logistics (M, P & L) manager. In such cases the analyst will need to be focused on improving and maintaining service in a small section of the chain while those senior to him or her make the business decisions.
The skills required
The group supply chain analyst will need to be an expert at both looking at the big picture (i.e. the whole supply chain) and analysing the micro data (e.g. fuel usage on a particular journey, warehousing costs etc.). They will need to eat, drink and sleep statistics and will have an excellent grasp of mathematics.
A thorough understanding of the supply chain and logistics industries will be a distinct advantage, and experience of related industries, such as procurement or retail, will certainly do the applicant no harm.
Gathering and manipulating data will be the nuts and bolts of the job, but ultimately the data and any conclusions will need to be presented in a clear and concise manner, be it verbally, through presentations or digitally. It will therefore be vital that the group supply chain analyst will be a great communicator who is equally comfortable dealing with fellow employees and senior and middle management.
Typical roles we recruit for
ROLES
Group Supply Chain Analyst Jobs in Northampton
Situated in the East Midlands on the banks of the River Nene, Northampton is a market town with a history dating back to the 6th century. By the end of the 11th century, the community had grown significantly and the Domesday Book records it as having a population of around 1,500 inhabitants.
During the 19th century, the city experienced further expansion thanks to the construction of the Grand Union Canal, which connected London and Birmingham with each other, as well as cities like Leicester, Slough and Northampton. Railways also arrived at the city around this time, further simplifying trade with the rest of the country.
Northampton was best known for producing shoes and other leather goods during the 1800s and a few companies that were established during this period still provide specialist, high-end items today - including Edward Green Shoes, Trickers, Church's and Crockett & Jones.
Over the years, most of the other footwear factories have been converted to offices or residential buildings and, although the shoe industry has declined, a number of other sectors have taken its place, including distribution, finance and manufacturing. So those seeking Group Supply Chain Analyst roles in the area will have an array of employers to consider.
Just some of the well-known companies that have offices, factories or headquarters in Northampton include Coca Cola, Schweppes, Carlsberg, Texas Instruments, Avon Products, Blacks Leisure Group and Panasonic.
Meanwhile, Nationwide Building Society, Barclay Card, the University of Northampton and St Andrew's Healthcare are all major employers.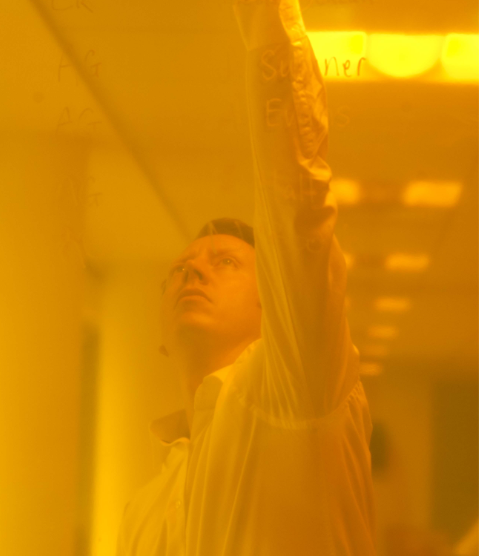 Whether you are a client or a candidate, getting to know you helps us to understand and anticipate your needs. Why not get in touch and see just what we can do for you today?