Group Supply Chain Manager - Hastings
Group Supply Chain Manager jobs
As companies grow, change, merge and separate, their needs and management structures change. When they become groups, the management requirements are diverse, as there will be the considerations of several individual businesses to deal with; the efficiency and profitability of each must be maximised from above, with a "big picture" approach.
The group supply chain manager will head up a team of managers, analysts, forecasters and planners who in turn will help to create strategies that will be delivered to the individual parts of the group to put into operation. While there might be the need for some micromanagement, this role will tend to be strategically focused, and will principally be a financial role. However it will also have human resources, legal and compliance duties to adhere to.
In some cases, however, especially when a group's supply chains are heavily integrated with each other, the group supply chain manager will be in charge of an operation similar to that of a normal supply chain management operation. In these situations they could be more heavily involved with the suppliers and customers, and will treat the individual divisions as a whole, performing planning, warehousing, forecasting and logistics support. The nature of the job will largely depend on the size and nature of the business.
The skills required
Great communication and management skills will be vital elements in the group supply chain manager's personality and training. They will be dealing with other managers and directors daily, receiving and transmitting targets, budget information and strategic plans, and will be expected to get them across clearly and unambiguously.
When the group supply chain manager has a more hands-on role within the supply chain, he or she must possess an analytical and methodical approach to work. Much of the calculations side of logistics planning will not be in the manager's daily schedule, but a good knowledge of the IT solutions used will be useful, along with general IT skills such as the solutions found in the office environment. A good grasp of business acumen will be a key skill. The supply chain manager might have a good deal of autonomy and little contact with the board, so being able to treat the chain under his or her control as if it were a self-contained business will help with operations and budgeting.
Typical roles we recruit for
ROLES
Group Supply Chain Manager Jobs in Hastings
Hastings has no historical claims on the UK's culture – unless you count a minor scuffle in 1066 that changed the rulers of the nation forever. In fact, the main battle took place on a Senlac Hill, about 6 miles (10 km) to the northwest of the town, but it's known to generations of schoolchildren as the Battle of Hastings. Perhaps if Harold had not needed to take his army north to repel an invasion of Norsemen just as the Norman invasion was happening, the battle, and British history, would have been very different. And that probably means we wouldn't all be here, so we owe the Norwegians one!
The town became an important fishing village as time progressed, and fishing still plays a part in the town, and the largest beach-based fishing fleet in Europe is based there. The town, like many seaside towns, thrived during the Victorian period, especially when the railway came, and Hastings was one of a string of popular holiday destinations along the south coast. It still remains so.
Hastings is a relatively large town, with a static population approaching 100,000. Its tourism industry is its largest employer, but fishing and its related industries is still quite important. Around the town there are many small businesses and a few retail and industrial parks. The diversity of industry and the population that changes seasonally means that Group Supply Chain Manager jobs do appear from time to time in Hastings, so it is always worth checking with us to see if anything is in the pipeline in or around the town.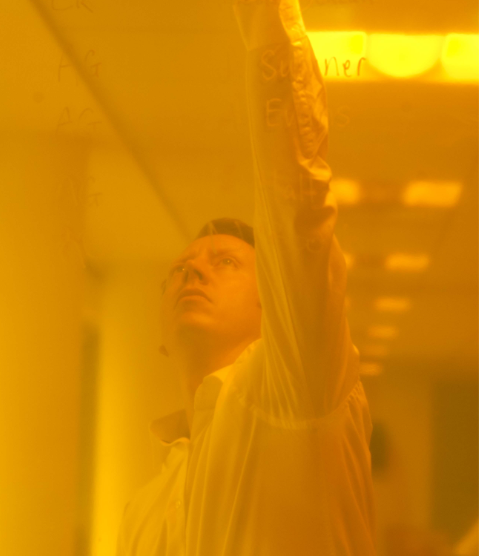 Whether you are a client or a candidate, getting to know you helps us to understand and anticipate your needs. Why not get in touch and see just what we can do for you today?