Technical Account Manager

JOB DESCRIPTION
Technical Account Manager - Partners
COMPANY
When it comes to innovation and achievement there are few organisations with a better track record. Join us and you'll be able to play a big part in the success of our highly successful, fast-paced business that opens up Europe so people can exercise their get-up-and-go. With almost 300 aircraft flying over 1,000 routes to more than 32 countries, we're the UK's largest airline, the fourth largest in Europe and the tenth largest in the world. Set to fly more than 90 million passengers this year, we employ over 10,000 people. It's big-scale stuff and we're still growing.
JOB PURPOSE
Working in a dynamic environment, the Technical Account Manager (TAM) will work in the digital technology team, reporting to the Senior Technology Manager and be responsible for assisting customers who distribute easyJet products. You will be a point of contact for our partners, covering everything from new customer integrations, ongoing issue and problem resolution and most importantly ensure good and frequent two way communication with our customers.
You will also oversee new integrations for ancillary partners and work with them to ensure a smooth ongoing relationship. The successful candidate will build up a network of contacts with our partners, implementing established ongoing processes.
You don't need to be a technical guru, but a good understanding of API's and NDC would be a real help. You must be a great communicator, able to negotiate between internal teams and external customers. The digital technology team as a whole look after our digital channels which oversee in excess of £5bn revenue every year. It's an exciting, fast paced place to work, and perfect for those with Agile experience and the ability to deal with constant change.
JOB ACCOUNTABILITIES
Builds technical relationships for B2B and transactional 3rd party ancillary partners into the easyJet Digital channels
Point of contact for partner API owners for day to day support queries and implementation questions
Publishes and maintains partner facing documentation e.g. implementation guides, API specifications.
Ensure API consumption standards are consistently upheld and quality practices are adhered to
Proactively communicates with partners and internal groups in terms of new functionality being introduced to the B2B API along with plans for our B2B API roadmap
Tracks and reports on progress when partners need to make changes to consume new functionality introduced to the B2B API and highlights where there is risk with high transactional partners
Support easyJet business teams with partner integration queries
Assist easyJet Digital technology teams (3rd party and internal) for partner integration queries
Supports the business teams new demand initiatives at partner relationship review meetings
Assists with 2nd & 3rd line support where required, in particular supporting the Web Production Support team in triage of issues
Supports the STAM in the prioritisation of partner integration changes with the Digital product owners
Has a focus on continuous improvements and champions changes to our B2B API that will benefit easyjet and our partners in terms of their consumption. Negotiating with internal technical and delivery teams to ensure identified changes are incorporated in to the B2B roadmap
COMPETENCIES
In line with the Competency Framework for job family M&P (Management & Professional) which cover:
Ownership and Delivery. Has a clear focus to deliver results, working to targets, reviewing progress and adapting their plans accordingly, motivating themselves/the team to achieve.
Customer and Shareholder Value. Understands who their customers are and seeks to exceed their needs, focussing on the importance of safety for both customers and employees.
Business Performance. Understands business and external environment, is cost conscious and understands the longer term perspective and implications of decisions.
Innovation and Change. Is open to new ways of doing things and questions existing approaches, views change as an opportunity, comfortable working in a dynamic and ambiguous environment.
KEY SKILLS REQUIRED
Experience in a technical support environment, ideally covering API implementations, SOA / Micro Services Architecture
Ability to manage stakeholder management skills with 3rd parties
Up to date knowledge of API centric architecture (patterns, paradigms and protocols) and relevant technologies
Previous development experience and providing hands on delivery and production support as required to a varied number of internal and external stakeholders
Good understanding of software best practices, including design principles, patterns, standards, security and performance
Ability to explain complex technical information in business terms
Sound knowledge in reading and defining Interface specifications using Open API specifications (Swagger, JSON) and SOAP/XML
Desirable
Experience with using Atlassian products (Jira, Confluence)
Experience in ASP.NET, C#, SQL Server including T/SQL stored procedures
Java experience
Linux experience
Hands on knowledge of both agile and waterfall development techniques
Airline/Retail experience
BENEFITS
Competitive base salary
Up to 20% bonus
25 days holiday
BAYE, SAYE & Performance share schemes
7% pension
Life Assurance
Flexible benefits package
Excellent staff travel benefits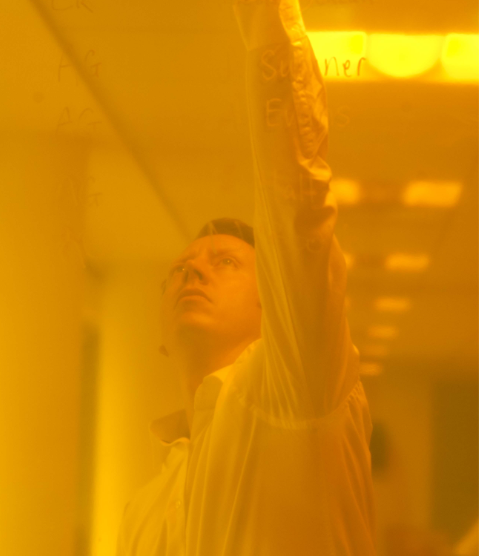 Whether you are a client or a candidate, getting to know you helps us to understand and anticipate your needs. Why not get in touch and see just what we can do for you today?