People Manager Jobs
Whatever sector a company operates in, its people are its lifeblood. Every business owner wants their company to be a thriving place, full of opportunity and dynamism, and having satisfied employees is a key part of that equation. This realization has led to the rise of the people manager, a role whose importance cannot be underestimated in a hyperconnected world where new employment opportunities are easier than ever to find.
One of the people manager's key roles is to attract the best and most appropriate candidates to the business. This has sales and PR elements to it, but in some companies the people manager will have the ear of the board, and can influence company policy to better attract the best talent. And once the talent has been won, the people manager will be charged with ensuring they not only stick around, but also grow, thrive and inspire their colleagues through initiatives aimed at reward and satisfaction. Companies with low staffing churn always develop a discernible identity and ethos that ensures everyone is pulling in the same direction. A good people manager can make this happen.
The skills required
People managers have that rare blend of strength of character and approachability. You will need to be able to communicate with employees, board members and peers in an open and honest way in order to allow the organisation's message to flow through it and to project to the outside world. Companies who employ people managers are already showing that they are sold on the idea of employee retention and talent attraction as having real long-term value, so to land these roles you'll need to demonstrate that you're bursting with ideas and have the experience to see them through.
Experience in the sector of the company will help with your chances. All sectors have their own subtle differences when it comes to how employees respond to certain initiatives and motivations, and sometimes those with a generic knowledge of people management would overlook these factors.
People Manager Jobs in Greater London
An administrative area that was created in 1965, Greater London is often described as the region within the M25. It comprises the City of London, as well as the 32 boroughs, and is home to an array of businesses, making it an ideal choice for those seeking People Manager opportunities.
For hundreds of years, London was known for its shipping and manufacturing, producing everything from textiles and food products, through to automobiles and ironwork.
In fact, a number of such facilities are still in operation today, such as the Tate & Lyle sugar refinery in Silvertown, Warburtons in Brimsdown and Nestle in Hayes. At the Ford factory in Dagenham, vehicle body panels and diesel engines are manufactured, while Fuller's Brewery operates out of Chiswick.
For the most part, however, London's economy is now based in the financial and service industries.
Around 70 per cent of the FTSE 100 are located within Greater London. In Canary Wharf, you'll find the headquarters of HSBC, Barclays, Citigroup and Reuters, while other big-name businesses in Greater London include the Guardian Newspaper, Balfour Beatty, GlaxoSmithKline, PricewaterhouseCoopers, Marks & Spencer, BP, British American Tobacco and Royal Dutch Shell.
What's more, transportation is a huge part of London's economy and day-to-day operation. Overground trains, underground trains, buses, coaches, taxis and trams all keep Londoners on the move, while the area is also home to a number of airports and the Port of London.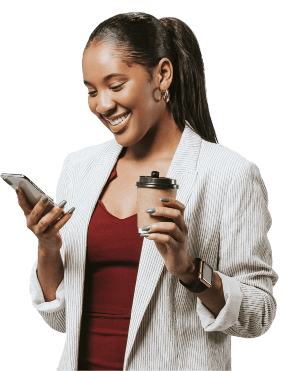 Find People Manager Jobs with Cast UK
Cast UK recruits HR managers and executives throughout the whole of the UK, for some of the world's top businesses. Our team of specialist recruitment consultants ensures only the best, most appropriate candidates make it through to the final stages of a company's search for a people manager. If you are just such a person and you feel that a role you've seen would fit you like a glove, do get in touch.
Even if you're just curious about making a step into a new people management role, it's always worth leaving your details with us. We might just have a match today, next week or next month that would suit you down to the ground. Call us today on 0333 121 3345 to leave your details.
Contact us
Similar roles we recruit for
ROLES