PMO Analyst Jobs
Large projects can become incredibly complex, and with complexity comes confusion and a tendency to let inefficiencies creep in. That's why the project management office (PMO) analyst is brought in. He or she is tasked with monitoring the data flowing through the process and identifying weak spots, inefficiencies and other problems that are causing unnecessary costs to mount up. Often, the PMO analyst is required to audit a process and come up with a set of standards that become the goal of those involved in the process, and then he or she will ensure these standards are met.
The PMO analyst usually oversees the project support officer and they collectively support and maintain the project management, and often report to a project manager or director who should act on the PMO analyst's recommendations. PMO analysts can be on short–medium-term contracts as they oversee a particular change or transformation, or they could be full-time employees imposing constant improvement and efficiencies on an ongoing process.
The skills required
Depending on the role and the industry, some companies demand experience in industry-standard methodologies like PRINCE2 or similar as a basic qualification, whereas others will be happy with a proven record of process improvement through analysis. The handling of data is the PMO analyst's most important individual task. You should know how to collect process data accurately and to maintain it clearly and accessibly. You also need to understand how to interpret the data so that you can start putting reparative measures in place.
You probably won't be sitting looking at dials and graphs all day – you will be getting out into the workplace and talking to people about their processes and problems and thus identifying issues. This can be more telling than any raw performance data. Experience in the same industry as the business will be of great assistance if you are to quickly get up to speed with how it works.
PMO Analyst Jobs in Greater London
An administrative area that was created in 1965, Greater London is often described as the region within the M25. It comprises the City of London, as well as the 32 boroughs, and is home to an array of businesses, making it an ideal choice for those seeking PMO Analyst opportunities.
For hundreds of years, London was known for its shipping and manufacturing, producing everything from textiles and food products, through to automobiles and ironwork.
In fact, a number of such facilities are still in operation today, such as the Tate & Lyle sugar refinery in Silvertown, Warburtons in Brimsdown and Nestle in Hayes. At the Ford factory in Dagenham, vehicle body panels and diesel engines are manufactured, while Fuller's Brewery operates out of Chiswick.
For the most part, however, London's economy is now based in the financial and service industries.
Around 70 per cent of the FTSE 100 are located within Greater London. In Canary Wharf, you'll find the headquarters of HSBC, Barclays, Citigroup and Reuters, while other big-name businesses in Greater London include the Guardian Newspaper, Balfour Beatty, GlaxoSmithKline, PricewaterhouseCoopers, Marks & Spencer, BP, British American Tobacco and Royal Dutch Shell.
What's more, transportation is a huge part of London's economy and day-to-day operation. Overground trains, underground trains, buses, coaches, taxis and trams all keep Londoners on the move, while the area is also home to a number of airports and the Port of London.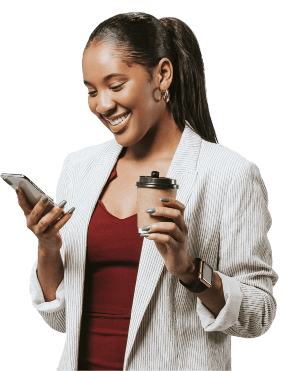 Find PMO Analyst Jobs with Cast UK
If you're a PMO analyst looking for a fresh start or coming to the end of your contract, call Cast UK today on 0333 121 3345 so we can help find you a great position. Because we specialize in change and transformation at manager and director level, we always have companies coming to us looking for experts just like you.
Cast UK has built its reputation on supplying companies with talented individuals who fit the requirements precisely. Our consultants go to great lengths to ensure candidates are fully qualified, willing and able to do any job before we recommend them for interview. So make that call, send us your CV and let's get started.
Contact us
Similar roles we recruit for
ROLES