Seeking project management recruitment agencies?
Cast UK are your answer.
In what could be considered the most eventful global economy yet, business change and transformation has never been more important. It's needed to keep pace with every disruptor, from technology to Brexit to an unexpected worldwide pandemic.
The fourth industrial revolution has had a big impact. Constant advancement of e-commerce and technology, plus the execution of omnichannel systems and processes, means interim and contract business change professionals are in high demand. And that's not even mentioning the pressure to become more efficient!
Their expertise and capabilities are required to be able to pilot and implement specialist change projects successfully. With this type of talent needed now more than ever, feel confident that you can turn to our team at Cast UK. Whether you're a permanent or interim candidate searching for that next opportunity, or a client striving to effectively manage change, we can help. We'll take the time to get to know your needs, so we can provide the right support for your business.
Take a fresh challenge by the horns or try something a little different. Through our contacts and considerable expertise, you'll find your dream role. Change and transformation positions are varied across a range of sectors, including Programme Director, PMO Analyst, and Business Change Manager.
One of these could be your next job, and we'll enable you to secure it. We treat every candidate as an individual, taking the time to gain an accurate understanding of your career and your aspirations for the future. Plus, we provide advice on CV writing, social media, and general career development, so you can land your ideal role.
Cast UK will help you reach new heights in your career – it's exactly what we've done for thousands of candidates since 2005.
Register with us
We know business change and transformation inside out. Our years of experience and expertise have allowed us to successfully fill placements and advise on recruitment strategies for endless clients. You can trust that we'll be honest and transparent throughout the entire process, making for a positive relationship and enabling you to find the very best talent.
In this constantly evolving landscape, the need for high-calibre business change and transformation professionals will only continue to rise.  For us, it's not just about 'culture fit', it's also about 'culture add'. That's what makes Cast UK stand out amongst the crowd of other project manager recruitment agencies. We'll find the perfect addition to your company.

Speak to us today to get started on your recruitment journey with Cast UK.
Let's talk
Typical roles we recruit for
ROLES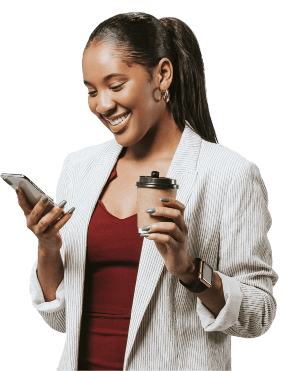 Looking to advance your career?
If you're looking to make your next career move in these specialisms, drop us a line and we can start matching your experience with some fantastic roles.
Register with us
Thinking of placing a position?
If you are an employer and want to know more about our specialist recruitment services, please get in touch today.
Discuss your options