PMO Analyst - West Yorkshire
PMO Analyst Jobs
Large projects can become incredibly complex, and with complexity comes confusion and a tendency to let inefficiencies creep in. That's why the project management office (PMO) analyst is brought in. He or she is tasked with monitoring the data flowing through the process and identifying weak spots, inefficiencies and other problems that are causing unnecessary costs to mount up. Often, the PMO analyst is required to audit a process and come up with a set of standards that become the goal of those involved in the process, and then he or she will ensure these standards are met.
The PMO analyst usually oversees the project support officer and they collectively support and maintain the project management, and often report to a project manager or director who should act on the PMO analyst's recommendations. PMO analysts can be on short–medium-term contracts as they oversee a particular change or transformation, or they could be full-time employees imposing constant improvement and efficiencies on an ongoing process.
The skills required
Depending on the role and the industry, some companies demand experience in industry-standard methodologies like PRINCE2 or similar as a basic qualification, whereas others will be happy with a proven record of process improvement through analysis. The handling of data is the PMO analyst's most important individual task. You should know how to collect process data accurately and to maintain it clearly and accessibly. You also need to understand how to interpret the data so that you can start putting reparative measures in place.
You probably won't be sitting looking at dials and graphs all day – you will be getting out into the workplace and talking to people about their processes and problems and thus identifying issues. This can be more telling than any raw performance data. Experience in the same industry as the business will be of great assistance if you are to quickly get up to speed with how it works.
Typical roles we recruit for
ROLES
PMO Analyst Jobs in West Yorkshire
An English county in the region known as Yorkshire and the Humber, West Yorkshire is surrounded by Derbyshire, Lancaster, North and South Yorkshire and Greater Manchester.
It is home to a number of large metropolitan boroughs, each of which offers a variety of opportunities for those seeking PMO Analyst jobs. These include the City of Leeds, the City of Wakefield, the City of Bradford, Calderdale and Kirklees.
During the 17th and 18th centuries, the region's economy relied mainly on the wool and textile industries - this was given a significant boost during the Industrial Revolution as steam power and machinery increased production dramatically. Coal mining also helped to bring wealth to the area.
Today, the West Yorkshire area is still known for manufacturing and engineering, while financial companies, call centres, the service sector, tourism and retail are also important.
Supermarkets Morrisons and Asda both have their corporate headquarters in the region, while just some of the other companies that have regional or national offices in West Yorkshire include Nestle, Cummins Turbo Technologies, Hallmark Cards, Pace plc and Syngenta AG.
Financial and professional services companies like KPMG, Norwich Union, First Direct, Direct Line, Lloyds Banking Group, Yorkshire Bank, Bradford and Bingley and Zurich also all have large operations here.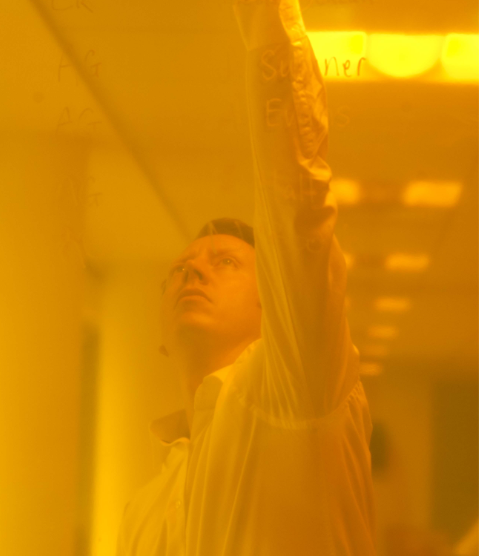 Whether you are a client or a candidate, getting to know you helps us to understand and anticipate your needs. Why not get in touch and see just what we can do for you today?