Production Planning Manager jobs
The role of a production planning manager is to prepare strategies to ensure an organisation meets its business objectives and that customer satisfaction remains high.
Although the role may vary from company to company, a person in this position will generally work with heads of different departments - such as materials planning, factory scheduling, account management, procurement, logistics, sales and marketing.
With their input, production plans will be created and steps taken to ensure projects are completed on time, within budget and to the required quality standards.
As a team leader, a production planning manager will also be tasked with the effective management of staff, ensuring each person is properly trained and motivated. Scheduling shifts, carrying out performance reviews and taking part in the hiring process may also be part of the job description.
The skills required
Anyone seeking a new role as a production planning manager should be familiar with planning techniques and methodologies.
You will need a good understanding of operational systems and procedures, as well as forecasting, materials resource planning and bills of materials. In addition, knowledge of customer services, production scheduling, materials planning and other related functions can be of benefit.
Organisation and communication skills are essential, as you will need to deliver regular reports on all areas of the supply chain. In addition, you should be a self-motivated individual with the ability to thrive in busy work environments.
Production Planning Manager Jobs in Yorkshire
A historic county in northern England, Yorkshire is well known for its beautiful green spaces, as well as its intriguing past - but it has also long been a centre for industry and commerce, making it an ideal choice for those seeking Production Planning Manager jobs.
During the 15th century, the region was locked in civil war against neighbouring county Lancashire. Known as the Wars of the Roses, this series of conflicts over the throne lasted for more than 85 years, although a more friendly rivalry between the regions still exists today - mainly when it comes to sport.
Renowned for its wool and textile industry, Yorkshire also gained prominence for coal mining in the 16th and 17th centuries.
As the Industrial Revolution took hold, the region flourished - this was especially true of Sheffield, which was known for its innovation in the steel industry. What's more, a series of canals and railways was also developed, simplifying the transport of goods and raw materials throughout the region.
Today, a number of large cities and towns can be found in Yorkshire, including, Sheffield, Leeds, Hull, Halifax and Bradford, and within these locations job seekers can find a variety of industries - from financial and retail, through to manufacturing and technology.
Some of the top employers in the region include Morrisons, Asda, Yorkshire Bank Leeds, First Direct, Timothy Taylor Brewery and McCain Foods (GB).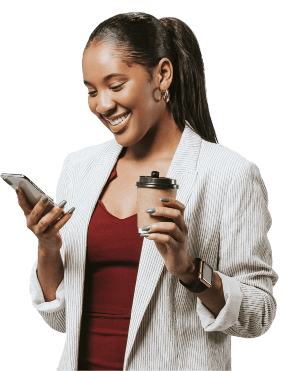 Discover Production Planning Manager roles with Cast UK
Based in Manchester, Cast UK's team of recruitment consultants can help you find production planning manager jobs in locations throughout the country.
We work closely with our clients and candidates in order to make the best match for every vacancy. What's more, every member of our team has worked in the fields of supply chain management, logistics and procurement themselves, so they have a personal and unique understanding of the sectors.
To find out more about how Cast UK can help you recruit a Production Planning Manager for your business or find you a job as a Production Planning Manager then contact one of our consultant team on 0333 121 3345.
Contact us
Similar roles we recruit for
ROLES