Agile interim professionals for an ever-changing world.
It's frustrating, isn't it? You're ready to move ahead with a new project, or a business challenge crops up, and you're held back by a critical gap in expertise. So, we created CASTInterim - designed to quickly get the short-term talent you need.

Hit the ground running with CASTInterim.
SOLUTIONS
An overview of CASTInterim
With CASTInterim, you can hit the ground running with expert and experienced professionals. Do you need strategic or project expertise, need specialist skills or have an unexpected absence?

We can provide agile specialist talent within 24-48 hours.
Want to know more?
signs you need CASTInterim right now
You're unable to progress with a project due to a talent gap
You're worried about the IR35 and GDPR risk associated with interim talent
You want to avoid a long, drawn-out recruitment process
You need to boost your agility due to a shifting or uncertain landscape
You're looking for more choice in your recruitment process, including how you pay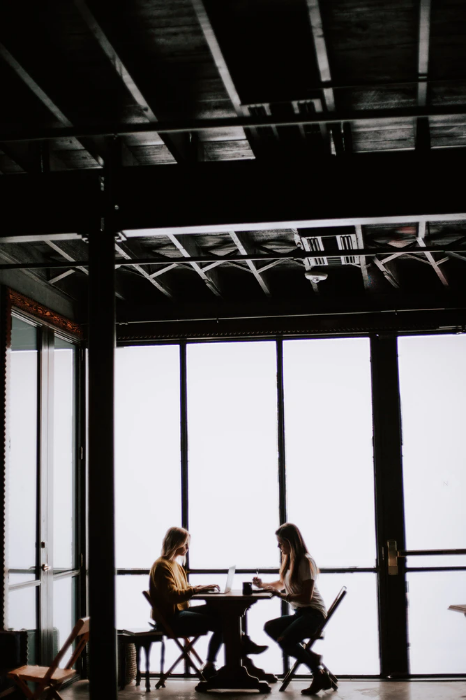 CASTInterim is our solution to time-critical talent needs
Through CASTInterim, your business will have the high-calibre expertise and experience needed to act with agility.
In less than 48 hours, you'll receive the wealth of problem-solving knowledge that comes with interim professionals, as well as their fresh and impartial perspective. Successful delivery is their only goal, and with no upfront payment or final lump sum, you'll get the benefit of simply paying for what you use.

CASTInterim will give you:
Quick access to niche talent
A single point of contact for all interim communications
Zero IR35 or GDPR risk thanks to our compliant processes
The ability to view all contractor information in one place through software
A completely hassle-free process
Would you like...
High-calibre talent at short notice, within 24-48 hours?
Talent that gets the job done, without a bedding-in period or any issues?
Talent that's impartial, with the credibility to affect change and transition rapidly?
Talent with extensive systems knowledge?
The option to hire such expertise on a pay-as-you-go basis?
CASTInterim will provide just that.

We work to speed - no lengthy interim recruitment processes included. With us, you can meet your strategic goals quickly.
Want to talk next steps?
When do you need interim expertise?
Our recruitment solution provides you with a variety of options - simply choose the ones you want.
You have an upcoming, one-off project that requires a skill set you don't possess internally.
You can't see the wood for the trees and need someone with a fresh, impartial perspective.
You've tried to seek a permanent member of staff, but haven't found the right person or want to be certain of the skills and experience you need first.
You're looking to trial a new product, service or role, but the market is uncertain or you're not yet ready to fully commit.
You need to cover a long-term absence or unexpected resignation, and fast.
EXTRA
Consultants vs interim managers: which should you choose?
Consultants will provide you with:
The latest thinking
Short-term access to top management talent
Strategic capability
An independent and impartial eye
The option to fast-track a critical project
Interim managers will do all that and more:
The ability to implement as well as strategise
Loyalty to your business goals – not their consultancy's goals
A flexible approach to meet your organisation's objectives
A focus on your profitability – not their consultancy's profitability
Increased cost-effectiveness
It's really not a case of whether you can afford an interim manager, but whether you can risk not hiring one.
Talk to our experts
See what our clients have to say…
I have found that the level of service and professionalism is exceptional. For me, one of the most important aspects of any relationship is ongoing communication and ensuring that I am kept up to speed with a process and how this is progressing and this is certainly an element of the service provided that I feel is a strength of Cast.
Karen Owen
HR Business Partner at JD Sports

Cast UK recently completed a large recruitment assignment on our behalf, recruiting all required employees at every level from Operations Manager through to drivers for a newly constructed site in Harlow. They fulfilled all of the project's requirements within a very tight timescale to a very high standard.
Their knowledge of our business & culture alongside their sector specialist expertise make it a pleasure to work with Cast UK
Stuart Fairbairn
Head of HR, Bunzl Catering Services
Cast UK take real time to get to know us as a business and really get under the skin of what the role is, what we're looking for, the culture fit of the business and make sure that they are really trying to find us the absolute best people. We can always rely on Cast  to give us some advice in terms of who's on the market at the moment and what they are looking for from us as an employer
We've got a really great relationship with Cast UK and one that we hope will flourish over the years.
Clare Archibald
HR Manager at Ella's Kitchen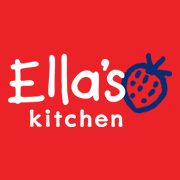 Abbey recognises that the increased demand for excellent logistics candidates in the UK means we need to work hard to attract the best talent in the industry to maintain a top level of service for our Blue Chip clientele. We are confident that Cast UK can provide us with candidates that have the right knowledge and experience to allow us to continue our expansion going forward.
Steve Granite
Managing Director at Abbey Logistics Group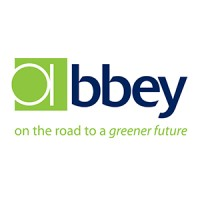 Cast UK spent considerable time making sure they understood our business and the role thoroughly, touring our warehouse and investigating exactly what was required. They worked in partnership with us to ensure that our business and culture were matched incredibly well with the best candidates, we were very impressed.
Cast UK's depth of knowledge regarding our sector and the role's requirements were second to none.
Chris Illingworth
Finance & Operations Director at Widdop, Bingham & Co ltd.