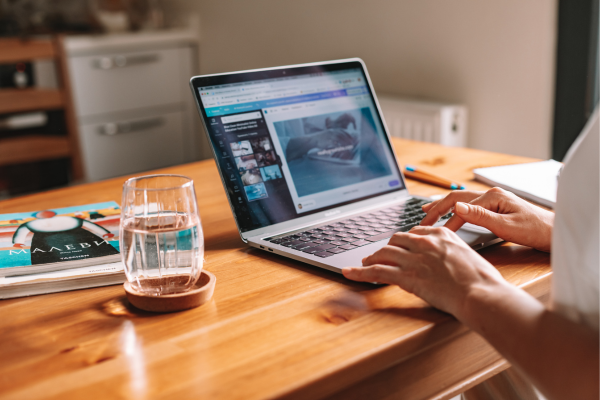 Matthew Owen
Apr 05, 2023
How to Tackle the Proximity Bias in the Age of Remote Work
For many of us, remote working or at least hybrid working has become the norm. This seismic change to the way we work triggered by the Covid-19 pandemic isn't going away any time soon.
However, the shift to flexible working patterns has not been without some bumps in the road. It has created some unexpected consequences, and prompted conversations about proximity and productivity, and how these are linked.
So what is "proximity bias? In a nutshell, it refers to situations where an employer appears to favour employees they work alongside in a physical office – compared to those who spend some or all of their time... working remotely. As this may be an unconscious bias, it can go undetected, so the employer may not even be aware of it.
In some workplaces, it can be more obvious. Employers with a more traditional viewpoint may be quite outspoken in their belief that remote workers are less productive than their in-office counterparts. In some peoples' eyes, a remote worker isn't working hard unless they see it for themselves. As a result, proximity bias has the potential to affect a company's ED&I targets, leading remote workers to feel undervalued or pushed out. It can cause friction between 'on site' and remote workers, and feed into the potentially harmful narrative that remote workers are less productive than those in the office.
Is proximity bias a myth?
It's likely that proximity bias is playing out in some workplaces, although it can be hard to detect if the company already has a culture of long office hours.
There have been some high-profile examples of proximity bias, such as the then-Cabinet Minister Jacob Rees-Mogg issued a directive insisting that civil servants stop working from home. At the time, a Whitehall source told the Telegraph:
"It feels that in some cases it is a minority of really hard-working officials who are in the office all the time, and a silent majority of people aren't pulling their weight."
Business tycoon Lord Alan Sugar went so far as to label remote workers "lazy",  telling the press:
"There's no way people work as hard as when they had to turn up at a work location. The pandemic has unleashed a workshy, entitled culture in which people demand — and are allowed — to work from home."
Inevitably, messaging from such high-profile public figures could influence managers and employers in other organisations. If left to fester, this can create real problems with morale and company culture. It could result in remote working models being scrapped altogether, which can have a negative knock-on effect on the company's attractiveness as an employer of choice.
How can businesses tackle proximity bias?
The first step is to recognise if it's happening. Here are some key questions to ask:
Are remote workers viewed as being 'absent' from the workplace?
As a manager, do you feel you don't have enough evidence to evaluate each individual's performance?
Are remote workers included in training and development opportunities?
Here's some ideas on how to tackle it:
Encourage a culture of inclusivity: Emphasise the importance of diversity and inclusion within your organisation. Make it clear that everyone's contributions are valued, regardless of their physical location.
Standardise interview and hiring practices: Establish a standardised process for interviewing and hiring candidates, and ensure that this process is followed consistently across all departments and teams. This can help to reduce the influence of personal biases in recruitment process.
Use objective criteria to evaluate candidates: Develop ways to evaluate candidates' skills, qualifications, and experience. These criteria should be based on the specific requirements of the role, rather than more subjective factors like "cultural fit" or personal rapport.
Provide training on unconscious bias: Ensure training to managers and employees on unconscious bias and how it can impact decision-making. This can help to raise awareness of the issue and reduce the influence of personal biases in the workplace.
Leverage technology to level the playing field: Use technology to enable remote employees to participate in meetings on an equal footing with their in-office counterparts.
Implement blind hiring practices: Remove preferred working locations, from resumes and other application materials to help reduce the influence of personal biases. This can help to level the playing field for candidates who may be discounted due to preferred working location.
Provide remote working opportunities: Offer remote work opportunities to all employees. This can help to create a more diverse and inclusive workplace, and reduce the impact of proximity bias on decision-making.
By implementing these best practices, businesses can eradicate any proximity bias and create a more inclusive working environment for all. According to our UK Salary & Benefits Guide survey, a significant majority of respondents, 68.62%, reported that hybrid working has had a positive impact on their work-life balance. Additionally, 72.45% of those surveyed agreed that the transition to remote work has broadened the range of job types and locations that they are interested in.
Ready to uncover the honest truth about video interviewing and diversity? Think video interviewing is a hindrance to diverse & inclusive hiring? Gary Robinson has his say in our blog here.