Warehouse Manager jobs
Keeping track of inventory is an extremely important part of any business. It helps to ensure that the right level of stock is maintained at all times and that customer delivery targets can be achieved. It is also essential for financial, record-keeping and insurance purposes.
The role of a Warehouse Manager is to keep track of the warehouse capacity and to plan the storage resources. After all, too little stock and the organisation may not be able to fulfil orders or maintain production levels, while too much stock means there won't be enough space in the facility.
Warehouse Managers are responsible for accurately recording and processing goods received, as well as dispatches. In some cases, they may also be tasked with managing deliveries and liaising with colleagues to correct problems like overstocks and shortages.
In addition, the Warehouse Manager should take steps to ensure all health and safety regulations are adhered to and that staff are properly trained and motivated.
The skills required
Anyone seeking to take on a role as a Warehouse Manager should have an excellent understanding of warehouse operations, practices and procedures.
Successful candidates will need to possess excellent organisation skills and be detail oriented. Computer skills should include an ability to use databases and spreadsheets, while knowledge of warehouse management systems and software related to the role will be beneficial.
You should be a confident communicator, able to explain instructions, policies and procedures clearly to team members. You will also need to provide KPI reports to directors and other company stakeholders.
Warehouse Manager Jobs in Greater London
An administrative area that was created in 1965, Greater London is often described as the region within the M25. It comprises the City of London, as well as the 32 boroughs, and is home to an array of businesses, making it an ideal choice for those seeking Warehouse Manager opportunities.
For hundreds of years, London was known for its shipping and manufacturing, producing everything from textiles and food products, through to automobiles and ironwork.
In fact, a number of such facilities are still in operation today, such as the Tate & Lyle sugar refinery in Silvertown, Warburtons in Brimsdown and Nestle in Hayes. At the Ford factory in Dagenham, vehicle body panels and diesel engines are manufactured, while Fuller's Brewery operates out of Chiswick.
For the most part, however, London's economy is now based in the financial and service industries.
Around 70 per cent of the FTSE 100 are located within Greater London. In Canary Wharf, you'll find the headquarters of HSBC, Barclays, Citigroup and Reuters, while other big-name businesses in Greater London include the Guardian Newspaper, Balfour Beatty, GlaxoSmithKline, PricewaterhouseCoopers, Marks & Spencer, BP, British American Tobacco and Royal Dutch Shell.
What's more, transportation is a huge part of London's economy and day-to-day operation. Overground trains, underground trains, buses, coaches, taxis and trams all keep Londoners on the move, while the area is also home to a number of airports and the Port of London.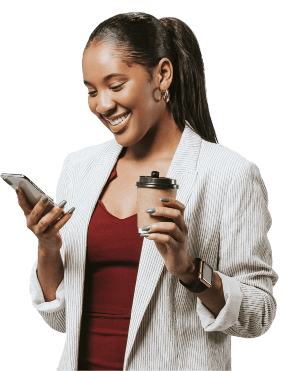 Find Warehouse Manager roles with Cast UK
If you're looking for a role as a Warehouse Manager, or any other position in the field of logistics, the recruitment consultants at Cast UK can help.
Every member of our team has been carefully chosen for their knowledge of the industry and we are committed to finding the best talent for every vacancy.
So if you're ready to take your next step on the career ladder, look no further than Cast UK. To find out more about how Cast UK can help you recruit a Warehouse Manager for your business or find you a job as a Warehouse Manager then contact one of our consultant team on 0333 121 3345.
Contact us
Similar roles we recruit for
ROLES