Accounts Payable Manager
While a startup company will usually get by with a single accountant dealing with all the incoming and outgoing payments, as it grows, this becomes more complex, especially when the business relies heavily on suppliers. Whether it's vendors, freelancers or other services, they normally work on credit, so won't expect immediate payment, but will expect regular, timely and predictable payments after invoicing if the relationships are to survive.
In supplier-heavy businesses, the accounts department will often be split into accounts payable and accounts receivable, and overseeing the payable team will be the accounts payable manager. It is the team's responsibility to ensure all invoices coming in are correct, matching purchase orders and other forms of confirmation that products and services have been delivered. Then, they'll ensure payments are made within the agreed timeframes. The Accounts payable manager will put procedures in place to ensure the department runs smoothly, and will troubleshoot and chase up queries when the staff are unable to.
The skills required for senior accounts payable jobs
Accounts payable manager jobs are best performed by those who have worked their way up the accountancy departments of businesses, whether that's in general accounts or specifically in accounts payable. Since payable and receivable do have different goals and responsibilities, experience in the payable side is often preferred, but there's enough crossover to make the skills quite interchangeable at the managerial level.
The accounts payable manager will be an excellent communicator, and should know their way around the various accounting software suites. They'll also need to be able to investigate queries and chase up disputes, as the supplier is often right when there's an invoice disagreement.
Accounts Payable Manager Jobs in Coventry
Situated in the West Midlands and less than 20 miles from Birmingham, Coventry is a metropolitan borough and one of the top ten largest cities in England. Indeed, for those seeking Accounts Payable Manager vacancies, Coventry will have a variety of employers to consider.
The history of the city goes back to a Bronze Age community that was settled by the Romans in the first century. By the 1500s, Coventry was at the centre of the cloth and textile trade and during the Middle Ages, it was one of the most influential locations in England.
As time passed, Coventry became known for manufacturing fine watches and clocks, while other technological innovations, such as the safety bicycle in the late 1800s, paved the way for the city to become one of the leading areas for car manufacture in the early 20th century.
During the same period, the city manufactured an array of other products, ranging from machine tools and aerospace components to electronics, telecoms equipment and man-made fibres.
Today, the economy in Coventry relies on finance, business services, logistics and leisure, more than on manufacturing. However, a number of car factories can still be found within city limits, such as LTI, the company that manufactures London's iconic black cabs, Jaguar, Rolls Royce and Peugeot. Meggitt Aircraft, a company that makes braking systems for the aerospace industry, is also located in Coventry.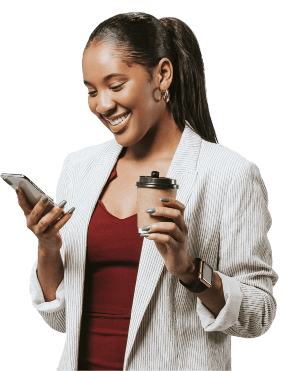 Accounts payable manager jobs at Cast UK
Is your business looking for an accounts payable manager? At Cast UK, we put companies in touch with capable, enthusiastic candidates who could be a perfect fit in your accounts department. Drop us a line on 0333 121 3345 so we can start searching.
If you're an accounts payable manager or have the talent and experience to step up to the role, please register with us by clicking the link below. A top business could be looking for your skills right now.
Contact us
Similar roles we recruit for
ROLES