Branch Manager jobs
With a potential 24/7 stream of activities going on, a logistics branch can be a complex and time-sensitive place to work, which requires a cool head on its manager's shoulders. A typical branch manager will report directly to the senior management, but these could well be in a different city or country to the branch, making an independent instinct essential while observing strategic goals.
In busy branches the role might include selecting employees and overseeing several departments, such as personnel, operations, security and accounting. In some cases the branch manager can also be responsible for marketing and selling the company's services on a quasi-autonomous basis, possibly with a dedicated sales team to assist in the task.
By hands-on management and effective delegation of tasks, the branch manager should increase and maintain efficiency while fulfilling the core purpose of the branch. The degree of outside assistance and ongoing instruction that managers have will vary from employer to employer, but as the name suggests, the successful applicant will be expected to run the branch as per the strategic instructions from general management.
The skills required
Whether the branch manager is directly responsible for every member of staff within the branch or whether he or she is overseeing intermediate levels of management, good interpersonal skills are a must for the branch manager. Should the branch manager be required to promote the company as a whole via the branch, experience in sales and marketing are advantageous.
The manager should also be able to oversee multiple streams of responsibility, both mission critical and auxiliary, and know when delegation is more effective than hands-on management.
Typical roles we recruit for
ROLES
Branch Manager Jobs in Derry
Derry is often called Londonderry after being granted a royal charter by James I (and is called Derry-Londonderry on its UK City of Culture 2013 website). The county, city and district variously share the name, but they all refer to the same place. Derry was the last city in Europe to be walled, in the early 17th century, and most if not all of the wall remains today. It was an important seaport, and played a huge part in World War II owing to its position as the westernmost port in the UK, indeed Allied Europe, as Iceland was neutral.
In peacetime, the city had a reputation as a shirt maker, with several factories springing up to make men's shirts for export and domestic use. As with the Northern mill towns of England, however, this industry was all but gone by the 1980s, with most of this kind of work moving to Asia.
An important employer in the city has been Du Pont, who made Neoprene there for years, and more recently switched production to Kevlar and Lycra. There is also a burgeoning hi-tech manufacturing sector in the city. Seagate Technology, one of the world's top hard disk drive manufacturers, makes more than half of its read/write heads in the Derry factory. The city is also home to Northern Ireland's largest private company, Desmonds, plus a healthy smattering of multinationals.
With a population of around 100,000, a thriving shopping centre and a good deal of industry popping up in this regenerating city, Derry would appear to be a prime location to look for Branch Manager positions.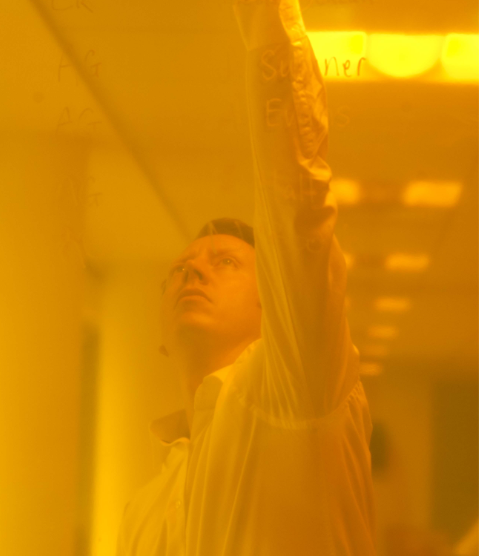 Whether you are a client or a candidate, getting to know you helps us to understand and anticipate your needs. Why not get in touch and see just what we can do for you today?