Branch Manager jobs
With a potential 24/7 stream of activities going on, a logistics branch can be a complex and time-sensitive place to work, which requires a cool head on its manager's shoulders. A typical branch manager will report directly to the senior management, but these could well be in a different city or country to the branch, making an independent instinct essential while observing strategic goals.
In busy branches the role might include selecting employees and overseeing several departments, such as personnel, operations, security and accounting. In some cases the branch manager can also be responsible for marketing and selling the company's services on a quasi-autonomous basis, possibly with a dedicated sales team to assist in the task.
By hands-on management and effective delegation of tasks, the branch manager should increase and maintain efficiency while fulfilling the core purpose of the branch. The degree of outside assistance and ongoing instruction that managers have will vary from employer to employer, but as the name suggests, the successful applicant will be expected to run the branch as per the strategic instructions from general management.
The skills required
Whether the branch manager is directly responsible for every member of staff within the branch or whether he or she is overseeing intermediate levels of management, good interpersonal skills are a must for the branch manager. Should the branch manager be required to promote the company as a whole via the branch, experience in sales and marketing are advantageous.
The manager should also be able to oversee multiple streams of responsibility, both mission critical and auxiliary, and know when delegation is more effective than hands-on management.
Branch Manager Jobs in Newcastle-under-Lyme
The Staffordshire town of Newcastle-under-Lyme (not to be confused with Newcastle-upon-Tyne) adjoins the city of Stoke-on-Trent along all of its eastern edge; without looking at a boundary map it would be difficult to discern where one ends and the other begins. The town did have a similar industrial history to Stoke, namely pottery and porcelain manufacture, until the mid-1700s when it all but stopped, giving way to brick making, clothing, cotton milling, coal mining and engineering. Engineering and clothing manufacturing still dominate the town's industries; many military and police uniforms are made here.
In the early 1900s, the Stoke area was an amalgamation of a number of moderately sized towns, chief among them Stoke, Hanley, Newcastle-under-Lyme, Burslem, Fenton, Tunstall, Longton, Smallthorne, Kidsgrove, and Audley. A motion was put to parliament to amalgamate them all into one city in what was known as the Federation of Stoke-on-Trent. Newcastle-under-Lyme was the only one to reject the plan, partly because the others were heavily involved in the pottery industry and Newcastle no longer was. Newcastle's opposition was recognised and so it came to be that the town now exists almost engulfed by Stoke-on-Trent.
With a population of about 75,000 and a huge regeneration effort recently being completed, Newcastle-under-Lyme has undergone something of a rebirth of late, after a few decades of gradual decline. We do see more Branch Manager jobs appearing in the town, which is often indicative of renewed economic activity.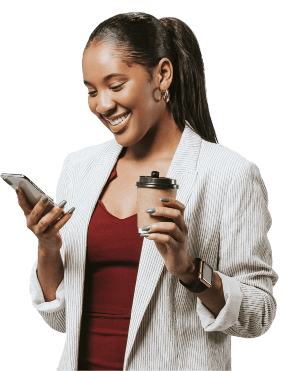 Cast UK's logistics opportunities
Cast UK's recruitment consultants can help you take the next step in your logistics career. We only employ people with experience in procurement, logistics and supply chain, which are the backgrounds of our founder members.
We work with many employers around the UK to ensure positions are filled by the most appropriate people, which benefits both parties by offering quality candidates and a greater likelihood of job satisfaction.
Whether you're moving house, looking to change employer or are simply seeking a change in career, get in touch with us to get on our books. We have connections in every region of the UK, and are often employers' first port of call when they are seeking new talent.
To find out more about how Cast UK can help you recruit a Branch Manager for your business or find you a job as a Branch Manager then contact one of our consultant team on 0333 121 3345.
Contact us
Similar roles we recruit for
ROLES