Business Analyst - Edinburgh
Business Analyst Jobs
Wherever there are processes taking place in a business, there are expenditures, turnovers and opportunities that can all be optimized in favour of the company performing them. Often, the people doing the work are not best placed to spot these savings – which is why business analysts are such an important addition to the team. They work alongside project managers and assess the business model in use on an ongoing basis, returning with regular reports on every aspect of the workflow, so that positive intervention can be carried out.
Large companies need a whole team of business analysts, either working on a by-site basis or focusing on a small number of processes, in which case it is the manager who decides what actions to take to avoid unforeseen conflicts. In smaller companies, however, the business analyst could well work solo and not only assessing the situation on the ground but also suggesting remedial measures.
The skills required
Your key skill will be to monitor, analyse and interpret business data as it comes from the team you are assigned to. You need a precise, methodical mindset that can spot trends, outliers and emerging movements and take the appropriate action. You will therefore must be the kind of person who understands the inner workings of Excel or similar software packages that can collate, image and present data.
With so many business models competing at the moment, experience in the one that is in use at the company is of enormous benefit, as experience in analyzing traditional projects may count for little in a company that practices agile processes, for example. Similarly, experience in the same sector will be of use as each ecosystem has its own qualities that will not necessarily carry over. You need to be able to demonstrate genuine, measurable gains brought to a company through your actions.
Typical roles we recruit for
ROLES
Business Analyst Jobs in Edinburgh
Known for its romantic skyline, beautiful castle and fascinating history, Edinburgh is the capital of Scotland and the second most populated city north of the border.
People have been living in Auld Reekie, as it is affectionately known by locals, since at least the Bronze Age and throughout the Middle Ages, Renaissance and Scottish Reformation in the 16th century, it flourished as a market town, a royal burgh and a centre of commerce and culture.
During the Industrial Revolution, the city began to spread outwards in every direction. As more people came to the city, tenement flats were built and factories and businesses established. While Glasgow may have overtaken the capital during this period in terms of economy and population, Edinburgh maintained its prominence and continued to thrive.
After devolution in 1999, Edinburgh became the home of the Scottish Parliament and Scottish Executive. Today, the city is the heart of the Scottish government. It also plays an important part in other sectors, such as finance, publishing, media and tourism, offering a wealth of opportunities for those seeking Business Analyst jobs.
Companies based in Edinburgh today include Edinburgh University Press, The Scotsman, HBOS, the Royal Bank of Scotland, Scottish Widows, Rockstar North and Caledonian Breweries.
In addition, the city hosts the Edinburgh Festival every year. Comprising a number of different events like the International Festival and the Edinburgh Fringe, this is a month-long celebration of music and theatre, comedy and the arts.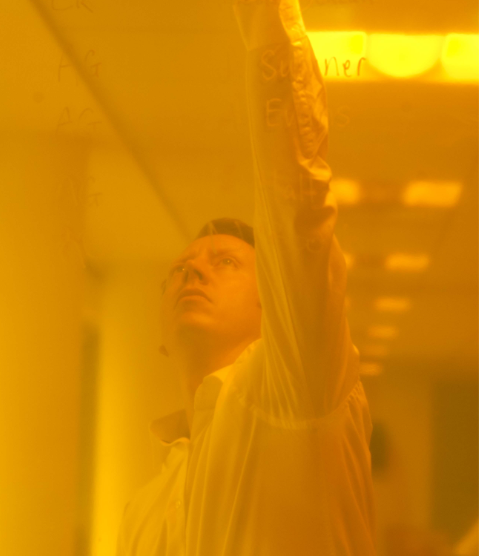 Whether you are a client or a candidate, getting to know you helps us to understand and anticipate your needs. Why not get in touch and see just what we can do for you today?