Ecommerce Business Analyst
Selling online is a complex business, with the whole range of marketing, digital optimisation, customer-facing websites and apps, warehousing, logistics and security to factor in. For this to work, the business needs to be able to have a bird's eye view of how it is run, in what direction it is going and how to influence its future for the better. The business analyst in ecommerce will oversee this process, working with the board, data analysts and the digital teams to ensure the company's strategic goals are on course.
The ecommerce business analyst will look in depth at the whole user experience and how it affects customer satisfaction and where it puts stress on the business. They will then draw conclusions, backed up by solid data, as to where the business can be improved. Their recommendations, alongside other sales and growth strategies, will play a key role in steering future decisions and KPIs.
The skills required
Ecommerce business analyst jobs usually demand experience in working with customer-facing retail businesses. Successful applicants must have a firm grip on how ecommerce works and how UX and fulfillment satisfaction can make or break an online retailer.
You'll understand how ecommerce projects are planned and implemented, and will be able to work alongside technical development teams, sales and marketing specialists and the key decision makers, and report findings and solutions effectively.
Ecommerce Business Analyst Jobs in Plymouth
It is impossible to separate the Devon city of Plymouth with its naval heritage. With a seafaring history dating back to before Roman times, it would go on to become a key military port in the Spanish Armada attack and has played a part in most naval battles in British history owing to our nation's fractious relations with its southern neighbours. It is also the place from where the Pilgrims set off for the New World in the early 1600s, hence the name Plymouth Rock that marks their landing place.
The city had a good Industrial Revolution, with industry growing around the port, ideal for import and export, and nearby Devonport became a shipbuilding centre. The port's success and importance did have a drawback, however. The city and its docks were heavily damaged by German bombers in World War II, and much of what stands in the centre of Portsmouth today is of post-war origin.
While seafaring still plays a part in the culture of Plymouth, and connected industries still exist in the area, its importance as a naval and commercial maritime centre have diminished somewhat since the 1980s. There has been a growth in hi-tech industries, with establishments such as the Tamar Science Park providing innovation opportunities.
The city is also in the top 20 by population in the UK, which, together with its overseas trading opportunities, make it the kind of transport hub where Ecommerce Business Analyst jobs often show up.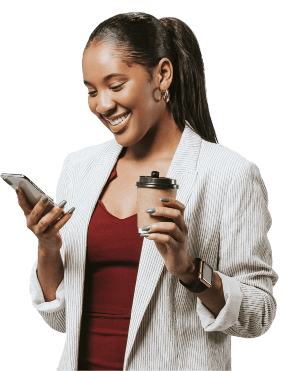 Ecommerce business analysts needed now
Ecommerce is far too complex to leave to chance, so now's your time to shine. If you think you've got what it takes to turn digital businesses around and revolutionise the way they do things thanks to your analytical mindset and deep business acumen, we need to talk. Register below and we can start looking for superb positions.
If you're an employer and need to find excellent candidates to choose from, call 0333 121 3345 so our consultants can start making those all-important connections.
Contact us
Similar roles we recruit for
ROLES