Ecommerce Director
The director of ecommerce will probably have risen through the ranks in an ecommerce capacity or will be a time-served logistics and transport expert whose knowledge pre-dates the digital age. Either way, they are responsible for overseeing the whole ecommerce operation of a business, from customer experience right through to last mile fulfilment.
For that reason, delegation of tasks and the assembly or maintenance of a team of digital and logistics specialists will be a large part of the job. Because ecommerce and logistics are so tightly interwoven, businesses that seek an ecommerce director with fulfilment knowledge clearly understand the demands of the role, and should give their full support.
Looking at the bigger picture, the ecommerce director will be responsible for driving efficiency and profitability while maintaining extremely high customer satisfaction, which might be challenging but justifies the top salaries offered for the role.
The skills required
An analytical mindset is an essential component of the successful director of ecommerce. You'll be spending a lot of time looking at figures and analysing trends to keep stock flowing from supplier to warehouse to fulfillment, without bottlenecks or seasonal disruption. This all feeds into consumer satisfaction, and keeps the business profitable.
The complexity of the task will mean you'll know exactly when to delegate and when to take charge, and you'll have assembled a trusted and dedicated team who understand your – and the company's – long term goals. Communication skills and an ability to rigidly adhere to strategic plans are therefore strong attributes.
Ecommerce Director Jobs in Shrewsbury
Shrewsbury has always been a market town, as shown by its distinctive roads to Telford, Whitchurch, Oswestry, Welshpool and Ludlow. During the Industrial Revolution the town was linked by Shrewsbury Canal, which linked to the Shropshire canal, but again, it was used more to bring goods in than to take them out – the town remained largely unindustrialised. Railways also came in the nineteenth century, making Wolverhampton and the North and South of England easily accessible.
The town does have a thriving light industry scene, and has two important business parks, Shrewsbury Business Park and the Battlefield Enterprise Park. Sometimes Ecommerce Director or similar jobs turn up in Shrewsbury or the surrounding area simply because it's a relatively isolated town that has a large demand for goods to be brought in.
Although Shrewsbury is the county town of Shropshire, it is actually only the second largest in the county (after Telford), but still has a sizeable population of around 100,000. As it is so close to the Welsh border, it acts as a magnet for many of the Welsh towns and villages along the country's eastern side as well as those in the surrounding area. This has led to Shrewsbury becoming a very healthy shopping town; it is also a very pleasant place to live, with much of its medieval town centre still standing. Shrewsbury does have one very notable claim to fame, too – it was the birthplace of Charles Darwin.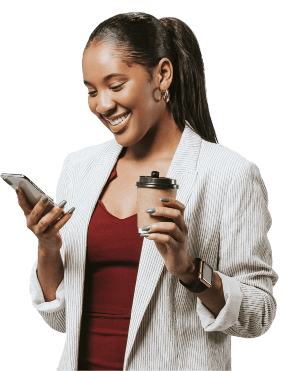 Ready to move to your next Ecommerce directorship?
The beauty of dealing with Cast UK is that we're laser focused on logistics and transport recruitment, so we should be your first port of call when you're looking for a director of ecommerce job. Please register by filling in the form below.
Our recruitment agency was founded on the need for this focus, as generic recruiters don't always know the industry enough to match people with roles. So when we're recruiting ourselves, we always ensure our consultants have experience in the sector.
Please give us a call on 0333 121 3345 if you're representing a business that's looking for an eCommerce director. We make brilliant connections.
Contact us
Similar roles we recruit for
ROLES