Global Category Manager - Stevenage
Global Category Manager jobs
Category management in the procurement field is overseeing the acquisition of certain classes of goods or materials, often those that are somehow interconnected or interdependent. In larger companies and/or those where sourcing is international, an additional layer of management, the global category procurement manager, might be inserted.
Depending on how advanced the existing procurement is, the global category manager might be required to develop an entire global category procurement strategy or manage the one that is already in operation within a set of guidelines. Either way, the aim will be to reduce costs to the company, which will be achieved by negotiating deals and rates with supplier, forming partnerships and constantly analysing the market in which he or she is working.
A general aim will be to reduce or limit costs wherever possible, both within the employing company through systems, staffing and prudent economising and through the act of procurement itself. The global category manager will have to implement a worldwide plan of action throughout the company. This can mean seeking to impose consistency internationally to meet the results of forecasting, planning and analysis. But it can also involve the exact opposite: tailoring different procurement strategies to the different market environments to take advantage of local efficiencies.
The skills required
Management level experience would be a prerequisite a job of this level, and many employers will demand a bachelor's degree, MBA or other recognised business qualification. A proven ability to communicate ideas and complicated instructions to the team will be required, and only people with an analytical mindset will we able to cope with such work.
Owing to the international nature of the job, language fluency would be extremely useful, as would a willingness to work abroad, often for long periods. A thorough understanding of the market in which the company seeks to procure materials and goods will probably be requested too, although this could be counterbalanced by excellence in procurement in another field.
An ability to fully understand the implications of contracts, and possibly the ability to draw them up from scratch, will also be an essential personal ability.
Typical roles we recruit for
ROLES
Global Category Manager Jobs in Stevenage
Located about 28 miles (45 km) directly north of the centre of London, Stevenage was one of the new towns that were planned after the Second World War to provide new lives for those whose homes and livelihoods had been shattered in the Blitz. As with other towns such as Milton Keynes, Hemel Hempstead and Crawley, it was built on an existing village, although the infrastructure had to be upgraded. Stevenage boasted a pedestrianised town centre, the first purpose-built one in the UK, although ironically it was cars that would go on to put Stevenage on the map …
The town is well connected, with the A1(M) skirting its west side and the East Coast Mainline having a stop in the town. Luton airport is just to its west and Stansted is 16 miles (27 km) to the east. There's a good deal of light industry in Stevenage, mainly concentrated in two industrial estates in its north-east and south-west corners, and these employ a good deal of its population.
The town has produced a number of top-ranking sportspeople in its recent history. Aston Villa, Manchester United and England winger Ashley Young was born there, and golfer Ian Poulter was born just outside the town in the neighbouring town of Hitchen. But in pole position is Lewis Hamilton, the local boy who started his career racing remote controlled cars before rising through the ranks and becoming Formula One world champion in 2008 for McLaren.
As with most of the purpose-built new towns, whose infrastructure was designed in the motoring age, Stevenage has attracted a healthy cross section of industries. With all the raw materials and finished products to move around, and a local population of around 90,000 to serve, Global Category Manager positions are not unusual in the town.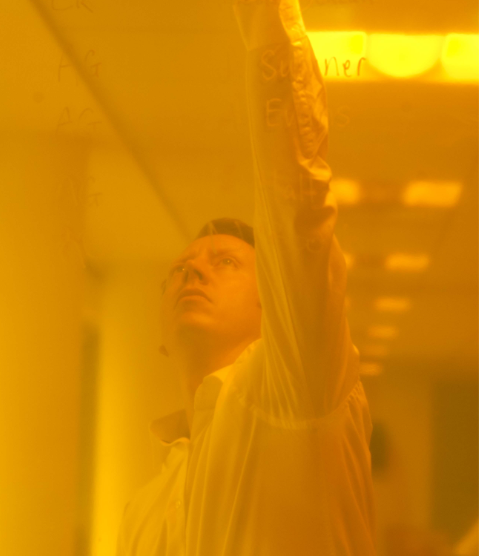 Whether you are a client or a candidate, getting to know you helps us to understand and anticipate your needs. Why not get in touch and see just what we can do for you today?