Graphic Designer - Blackburn
Graphic Designer
Every logo, every brochure layout and every "click here" button is the work of a graphic designer. It's probably true to say that if a graphic designer has done a good job, the viewer hardly recognises that they are looking at their work – but if the design is bad, they are the first person to blame. That's why a qualified graphic designer is so crucial to any organisation that is aiming to communicate and turn browsers into customers.
Graphic design is often compared to art, but in reality it's an exercise in problem solving. There's a goal and an available space, and it's the graphic designer's job to utilise imagery, colour and words that make the user perform an action. In this respect it's psychological, and the knowledge of how people react to all sorts of visual cues is what makes the graphic designer an expert in their trade.
So next time you effortlessly browse through a website or admire a poster, just remember that it's all because a graphic designer has skillfully put it together to make your journey easier
The skills required
Graphic design recruitment focuses on two elements: the education and the portfolio. Many businesses want to work with fully trained graphic designers who have a degree in the subject, or something similar such as illustration or art and design. That assures them that you understand the human element of the discipline as well as the technical requirements
You'll need a strong portfolio of your work. That should include as much recent work as possible, and it should preferably also include details of the brief you were given and the turnaround times you delivered, as an end product often doesn't tell the whole story.
Typical roles we recruit for
ROLES
Graphic Designer Jobs in Blackburn
A large town in Lancashire, Blackburn is a busy place with many opportunities for those looking for Graphic Designer vacancies. Plus, it's just nine miles from Preston and 20 miles from Manchester, thus offering an easy commute for those who live or work in these other locations.
From the middle of the 13th century, Blackburn was a mill town that produced textiles - and was once known as the weaving capital of the world. The spinning jenny, was invented by local James Hargreaves in 1764 and it paved the way for Blackburn to become one of the first industrialised towns.
After the end of the second world war, Blackburn's textile sector experienced a brief boost, and then fell into decline. Along with the rest of the region, a combination of deindustrialisation and global competition meant much of the work was outsourced abroad and the town suffered economically.
Today, Blackburn is experiencing a renewal, as the economy switches from manufacturing-led industries to the service sector. However, around 20 per cent of the local workforce is still based in manufacturing, with one major employer being BAE Systems.
Other top employers in Blackburn include the local council and Blackburn College, as well as the East Lancashire Hospitals NHS Trust.
The IT, finance and communications sectors also play a big part in the local economy, and many of the leading companies in these fields can be found in places like Greenbank Business Park and Shadsworth Business Park.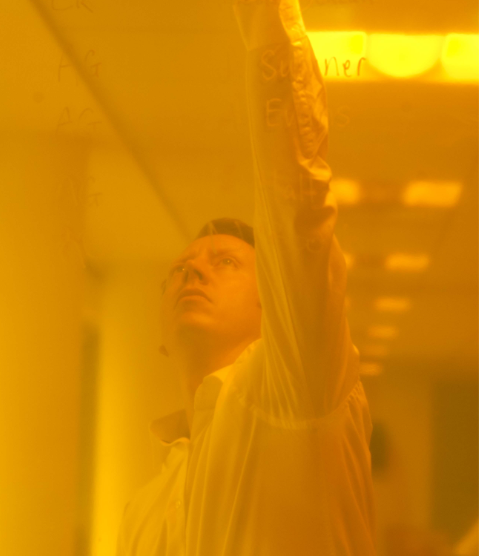 Whether you are a client or a candidate, getting to know you helps us to understand and anticipate your needs. Why not get in touch and see just what we can do for you today?