Graphic Designer
Every logo, every brochure layout and every "click here" button is the work of a graphic designer. It's probably true to say that if a graphic designer has done a good job, the viewer hardly recognises that they are looking at their work – but if the design is bad, they are the first person to blame. That's why a qualified graphic designer is so crucial to any organisation that is aiming to communicate and turn browsers into customers.
Graphic design is often compared to art, but in reality it's an exercise in problem solving. There's a goal and an available space, and it's the graphic designer's job to utilise imagery, colour and words that make the user perform an action. In this respect it's psychological, and the knowledge of how people react to all sorts of visual cues is what makes the graphic designer an expert in their trade.
So next time you effortlessly browse through a website or admire a poster, just remember that it's all because a graphic designer has skillfully put it together to make your journey easier
The skills required
Graphic design recruitment focuses on two elements: the education and the portfolio. Many businesses want to work with fully trained graphic designers who have a degree in the subject, or something similar such as illustration or art and design. That assures them that you understand the human element of the discipline as well as the technical requirements
You'll need a strong portfolio of your work. That should include as much recent work as possible, and it should preferably also include details of the brief you were given and the turnaround times you delivered, as an end product often doesn't tell the whole story.
Graphic Designer Jobs in Buckinghamshire
One of the London Home Counties, Buckinghamshire also shares a border with Berkshire, Oxfordshire, Bedfordshire, Hertfordshire and Northamptonshire. It's a popular choice for those seeking Graphic Designer vacancies and offers a wealth of opportunities - for those who wish to live and work in the area, or commute to the capital.
During the industrial revolution, the region was known for its lace making and it's said that Queen Victoria used the delicate material for her pillows. After the arrival of the railway, furniture and paper production both took off in Buckinghamshire and heavy industry like the manufacture of train carriages was also big business.
Indeed, the 19th century was extremely lucrative for Buckinghamshire, and evidence of this can still be seen today in the many beautiful Victorian buildings that are spread across the county.
These days, Buckinghamshire's economy is mainly based in the service sector and studies have shown that it's one of the best places to live in the UK, with one of the highest life expectancies and some of the best school results in the country.
The region is still used for a lot of agricultural production, while furniture manufacture and pharmaceuticals are also major sources of employment.
What's more, the world-famous Pinewood Studios are located in Buckinghamshire. This studio has been the location of filming for a variety of big-name productions, including several James Bond films, the Superman franchise, Batman Returns and scenes from Peter Jackson's The Hobbit.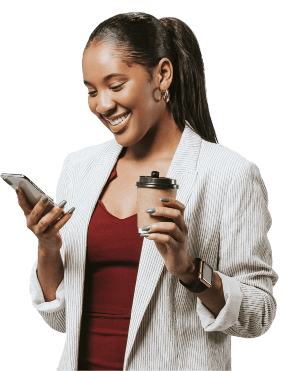 Graphic design recruitment at Cast UK
Graphic designers are an integral part of every successful marketing team, so if you are missing that vital element in your department, you should speak to Cast UK today. Call 0333 121 3345 to speak to one of our consultants – we can put you in touch with the best qualified designers in your sector.
If you've got your portfolio together and have the relevant education and/or experience, there are marketing agencies and businesses looking for your graphic design talents right now. Register with us below to leave your details.
Contact us
Similar roles we recruit for
ROLES