Graphic Designer
Every logo, every brochure layout and every "click here" button is the work of a graphic designer. It's probably true to say that if a graphic designer has done a good job, the viewer hardly recognises that they are looking at their work – but if the design is bad, they are the first person to blame. That's why a qualified graphic designer is so crucial to any organisation that is aiming to communicate and turn browsers into customers.
Graphic design is often compared to art, but in reality it's an exercise in problem solving. There's a goal and an available space, and it's the graphic designer's job to utilise imagery, colour and words that make the user perform an action. In this respect it's psychological, and the knowledge of how people react to all sorts of visual cues is what makes the graphic designer an expert in their trade.
So next time you effortlessly browse through a website or admire a poster, just remember that it's all because a graphic designer has skillfully put it together to make your journey easier
The skills required
Graphic design recruitment focuses on two elements: the education and the portfolio. Many businesses want to work with fully trained graphic designers who have a degree in the subject, or something similar such as illustration or art and design. That assures them that you understand the human element of the discipline as well as the technical requirements
You'll need a strong portfolio of your work. That should include as much recent work as possible, and it should preferably also include details of the brief you were given and the turnaround times you delivered, as an end product often doesn't tell the whole story.
Typical roles we recruit for
ROLES
Graphic Designer Jobs in Derby
Located on the River Derwent in Derbyshire, Derby is among England's 20 largest urban areas and the broad range of businesses based there today make it a great option for those seeking new Graphic Designer vacancies.
Derby's history goes back to a Roman settlement called Derventio and the area was home to Saxon and Viking communities during its early years.
The Industrial Revolution marked an important turning point for Derby and the city was the first to reap the benefits of a water-powered silk mill in the early 1700s.
Other innovations later in the century led to improved techniques for manufacturing stockings. In addition, a number of cotton spinning mills were established.
Within 100 years, Derby had become an important industrialised city as well as the headquarters for a number of regional railways.
Rolls-Royce established a factory in 1907, constructing cars and aircraft, while the Derby railway works was a bustling facility that designed and built rolling stock for the nation's growing rail system. Indeed, the first diesel-electric locomotive was produced there in 1948.
There's no doubt that Derby's past has influenced its future and today its top employers continue to be based in automotive manufacture and railway engineering. These include Rolls-Royce, Toyota and Bombardier Transportation.
Other well-known companies include Egg, an internet banking company, and Alstom, a company that manufactures boilers and heat exchangers for industrial purposes. Meanwhile, the chocolate company Thorntons is headquartered in nearby Alfreton.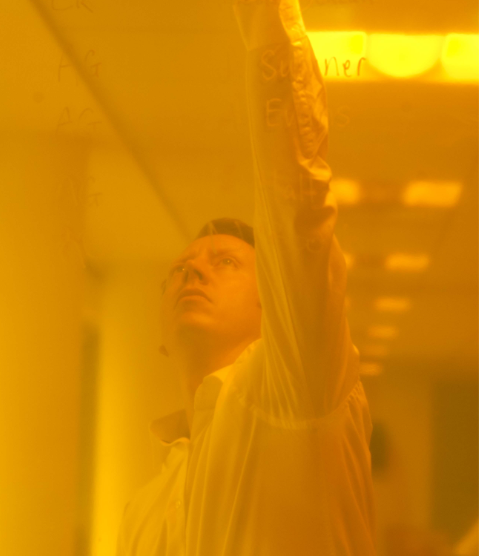 Whether you are a client or a candidate, getting to know you helps us to understand and anticipate your needs. Why not get in touch and see just what we can do for you today?